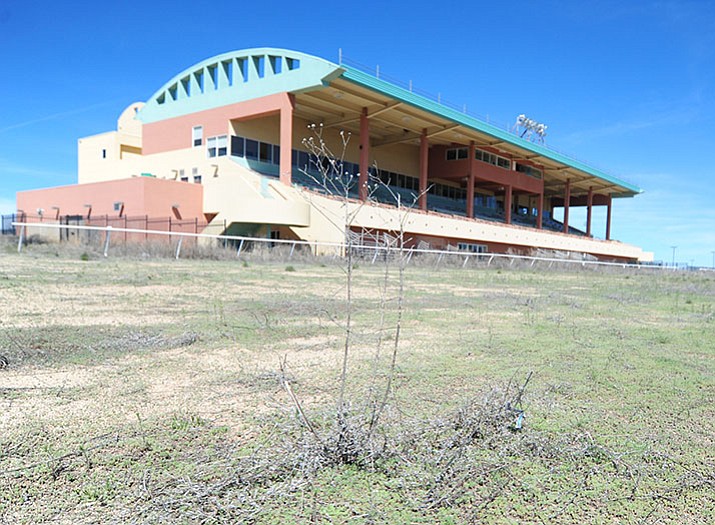 Photo by Les Stukenberg.
Originally Published: January 11, 2018 3:02 p.m.
The deal closed Thursday morning, Jan. 11, 2018, with JACOR Partners from Phoenix and Kentucky Downs president Corey Johnsen signing papers to purchase Yavapai Downs in Prescott Valley, Arizona, for $3.22 million out of federal bankruptcy court.
The new owners include Johnsen and brothers Tom, Dave and Mike Auther, and Joe Jackson, principals of JACOR.
Yavapai Downs has not had horseracing activity since 2010. A previous owner, Gary Miller, assumed a $5.5 million federal loan out of bankruptcy court in 2015, but was unsuccessful in bringing racing back to the track. He filed for bankruptcy in 2015 and the property at the eastern edge of Prescott Valley has been vacant since then.
Depending on how long it takes to receive a permit from the Arizona Racing Commission and the amount of work needed on the property, the track could open in 2018. Operations more likely would begin with the 2019 racing season which runs Memorial Day through Labor Day, Tom Auther said.
Watch The Daily Courier and dCourier.com for further details.
Related Stories
More like this story