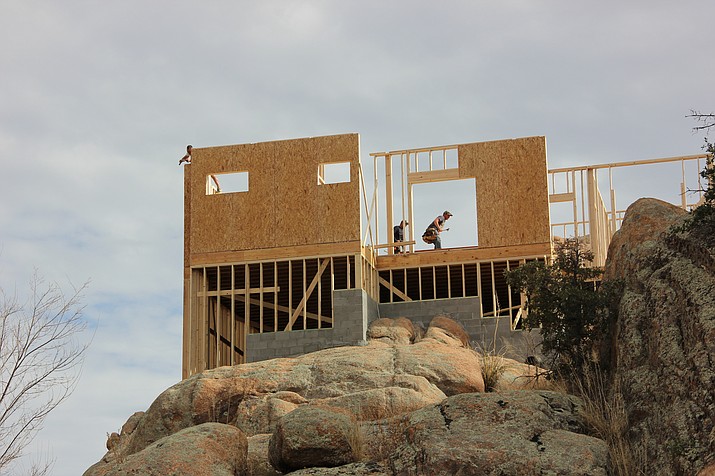 Originally Published: January 7, 2018 6:05 a.m.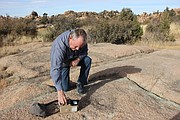 It's clear why developers wish to build in and around the Granite Dells.
"Obviously, the view shed is excellent," said Jason Gisi, CEO of Arizona Eco Development.
It's also in close proximity to major highways for easy travel and public trails for recreation.

Perhaps less inviting, however, is the high concentration of radon stored within the rocky landscape.
Radon is a colorless, odorless, radioactive gas produced by the decay of uranium found in soil, rocks and water. While the chemical element occurs naturally in harmless amounts, it sometimes becomes concentrated in homes built on soil with natural uranium deposits. When this happens, it can become a health risk. In fact, radon is the leading cause of lung cancer in the US among nonsmokers and claims the lives of about 21,000 Americans each year, according to the Environmental Protection Agency (EPA).

Arizona as a whole has generally low levels of radon, but there are several hot spots throughout the state. One of those hot spots is the Granite Dells, according to a study conducted by the Arizona Geological Survey in 1992.
Radon concentrations in most soils or rocks typically vary between 1 and 4 parts per million (ppm). In the Dells, the study found the granite contains up to 40 ppm uranium.
Using a general purpose survey meter called a scintillator, Prescott resident and amateur geologist Tom Howell was able to confirm such high levels.
"You can see it's already about three times higher than normal," Howell said in reference to the scintillator's reading as he drove through the Dells on Wednesday, Jan. 3.
As soon as he placed the device up against one of the granite rocks, its needle jumped to about 10 times the normal reading.
Quite a few homes already existed in the Dells at the time of the 1992 study and many were found through radon testing to have higher than recommended levels of radon trapped within them.
Since then, more homes have been built and more are being proposed.
Gisi's planned development, for instance, would inject 3,850 homes north and south of the Granite Dells Parkway interchange.
To help make this happen, he has introduced the project to the Prescott City Council and hopes the city will annex two parcels of land totaling more than 3,000 acres. A formal application asking the city to go through with the annexation has not yet been submitted.
If annexed, any homes built on the land will be required to meet building standards to ensure radon does not build up in them, said George Worley, the city's planning manager.
"We will require that those certain requirements in the building code be met for any home construction," Worley said. These include proper ventilation to allow the radon to escape.
If radon is found to be in high concentrations on any of the land Gisi plans to develop, he also intends to disclose that fact in any sales transaction.
"The smart thing for us to do to manage our long-term liability is to make that disclosure, so that a buyer has a decision to make," Gisi said. "They can either choose to buy the lot subject to our disclosure or not."
It is not, however, required in Arizona to test a building for radon before it is sold to a buyer.
"Legislation just isn't that far along yet," said Richard Baker, a health physicist with the Arizona Radiation Regulatory Agency (ARRA).
Therefore, it is up to buyers to have buildings tested before purchasing to ensure they're not moving into a structure that may put their health at risk.
"As we say in the industry, you don't know if you have radon until you test," Baker said.
Consumers can buy radon test kits for around $15 at most hardware stores, but ARRA provides them for free to anyone who asks. The Yavapai County Contractors Association, located in Prescott at 810 E. Sheldon St, carries a number of these free kits as well.

Related Stories
More like this story