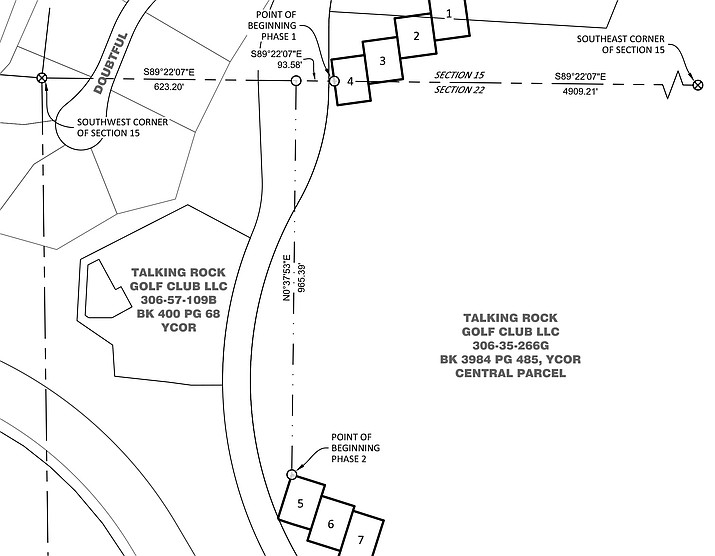 Originally Published: January 2, 2018 6 a.m.
A short agenda starts off the year for the Yavapai County Board of Supervisor at 9 a.m. on Wednesday, Jan. 3. No presentations, a short consent agenda, and one hearing make up the agenda.
On the consent agenda, which usually requires no discussion, Talking Rock Ranch is requesting approval for seven residential lots on 1.5 acres on the development's golf course for use by potential golf members or rented by current members for guests.
The County Recorder's Office requests the purchase of Chase Paymentech as the credit card merchant on the Recorder's website. Chase Paymentech and BridgePay are able to bundle and route the website transactions within Eagle Recorder, the current recorder system software.
This system will be helpful for customers wanting to pay in advance for copies. The $1.25 service fee will be passed on to customers. The cost is about $12,000 with an annual fee of $1,000. The Recorder's Office currently offers over-the-counter credit card purchases with an average 50-cent fee charged to the customer at the Prescott and Cottonwood offices.
The one hearing on the agenda necessitates the board of supervisors convening as the board of directors of the Yavapai County Flood Control District to consider adoption of the 2018 Flood Damage Prevention Ordinance.
This ordinance will replace the existing 2010 ordinance that regulates development within floodplains.
"Most of the changes in this ordinance update reflect language changes to align it with Arizona State Statutes and to closely match the latest version of the Arizona State Model Flood Damage Prevention Ordinance," Dan Cherry, director of Flood Control, states in his memo to supervisors. "With updated floodplain maps being published by FEMA in March 2018, the Flood Control District and its governing board have been requested to review, update, approve and have effective a new ordinance prior to March 6, 2018."
If the board approves the ordinance on Jan. 3, it will become effective Feb. 3.
The meeting takes place in the Yavapai County Administrative Services Building, 1015 Fair Street, Prescott.