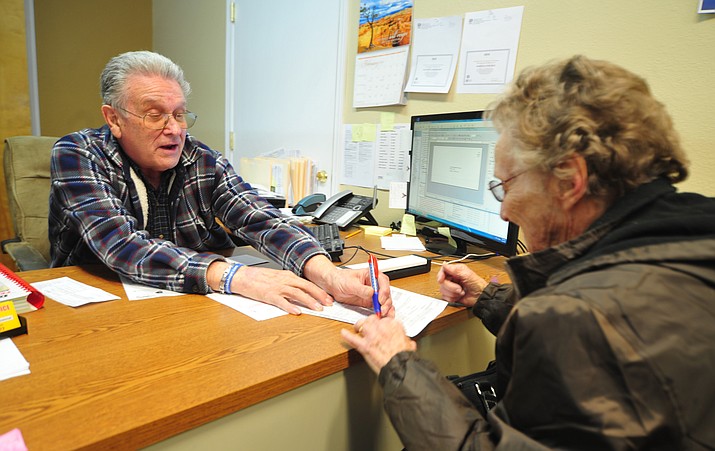 Originally Published: February 25, 2018 6 a.m.
Tax reform and you
In late 2017, Congress passed, and President Trump signed, the biggest tax reform legislation in more than 30 years, and it will affect your taxes.
Just remember, though, the changes won't have an effect on your 2017 taxes, that is, the ones for which you file a return by April 17, 2018.
Here is a brief rundown of some of those changes, which take place on your next filing:
The number of tax brackets hasn't changed — it's still seven. But the rates within them are different:
The bill retains the seven tax brackets, but lowers a number of the tax rates. It also changes the income thresholds at which the rates apply.
The current brackets are: 10, 15, 25, 28, 33, 35 and 39.6 percent.
The new brackets will be: 10, 12, 22, 24, 32, 35 and 37 percent.
Alternative Minimum Tax — The bill cuts the individual alternative minimum tax by raising the income exempted from $84,500 to $109,400 married filing jointly and from $54,300 to $70,300 for single taxpayers. This means fewer people will have to pay it.
Increased standard deduction — The new tax law almost doubles the standard deduction. Single taxpayers will get a standard deduction of $12,000 for 2018 taxes. The current standard deduction is $6,350.
Married couples filing jointly will get an increase from $12,700 to $24,000.
"Obamacare" penalty dropped — The bill eliminates the tax penalty for not having health insurance after Dec. 31, 2018.
There are many more changes; see your tax professional to find out which apply to you.
Source: Intuit
April 17 is approaching. Have you done your taxes or set up an appointment with a tax specialist yet?
The fact that the deadline is the 17th this year, instead of April 15, gives you 48 hours longer to deal with the numbers and paperwork.
Allan Davis of Davis & Davis in Prescott said the one thing his clients this season seem to be most confused about is the tax relief bill signed by President Trump.
"We are working on the 2017 individual tax returns now," he said, "but a lot of the tax changes don't go into play until this calendar year, so they're a little confused. There's confusion about what is deductible, what isn't deductible."
A problem Davis sees frequently is clients who don't have all their documentation.
"So for example, for 2017, they might not have received their brokerage statement from the broker-dealer," he said, but most of them don't have to mail their year-end 1099 forms until Feb. 15, "so we're starting to get them in piecemeal now."
Davis suggests that you interview a potential tax preparer to find out whether he or she is "knowledgeable in the area that they might have a question on."
He said that he, for example, has experience in farm and ranch taxes, which have many specialized provisions.

Another example: "You want to make sure that if you move from out of state, and you have to file an out-of-state tax return, that they're knowledgeable in that area."
Here are some helpful tips from Prescott Valley tax expert Hal Fischer:
• Bring last year's return with you when you come in.
"I usually tell them, if they're not a prior client … if they would bring last year's tax return in, that gives me a lot of basic information that helps me," he said. If they have "carry-forwards of losses, they can only take partial losses every year … and if they don't bring last years' tax return, I'm not going to know that."
• If you're separated from your spouse and have children, make certain you know who's going to claim them as dependents.
"Usually, I try to help them straighten that out," Fischer said.
• You can file for an extension, but you still have to pay by April 17, or you'll be assessed a late-filing penalty and interest.
"I try to explain that to people," Fischer said. "If you owe, you have to have it paid by that date."
• It is still not too late to get your taxes done by a professional.
Fischer said he's booked two weeks out at this point.
More like this story