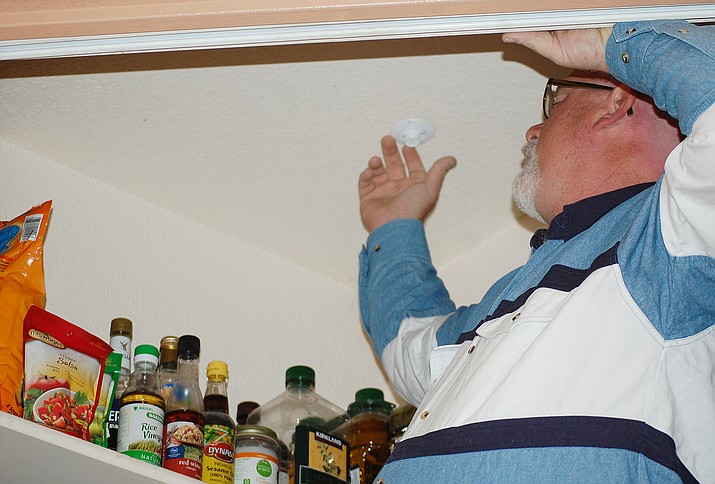 Originally Published: February 18, 2018 5:58 a.m.
No longer found exclusively in commercial buildings, the fire sprinkler system has moved into homes.
The nonprofit Home Fire Sprinkler Coalition touts a relatively low cost – $1.35 per square feet of sprinklered space (a figure that local sources say is low) for installation in new home construction – and adds that 69 percent of U.S. homeowners surveyed said having a fire sprinkler system increases a home's value.
The HFSC said the average loss in a residential structure fire is $2,166 for a sprinklered home versus $45,019 in a home without them.
Homeowners insurance may also be cheaper: a recent poll of property and casualty insurers by HFSC showed that discounts as high as 35 percent are offered for homes with sprinklers.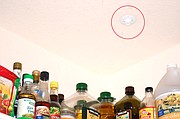 "We have not had a home burn down that had a residential sprinkler system. They work very well at controlling fires," said Don Devendorf, Prescott's fire marshal. "We had a fire in a garage a few years ago where the single sprinkler head over the fire completely extinguished it before our arrival. The home's occupants were not even aware there was a fire until it was already extinguished.
"(Sprinklers) are definitely worth the expense if you look at (that example)," Devendorf said. "There were a couple of restored vintage cars, multiple radio controlled aircraft, files, a computer, and a safe in that garage. There was no damage to any of those items. The cost to replace the sprinkler head was under $100."
Devendorf added that a more realistic price for the Southwest would be $3 to $4 per square feet in a new home.
Sprinklers are required for new homes meeting certain criteria, he said. (See related inset.)
Rick Chase, fire marshal at Central Arizona Fire and Medical Authority, said he believes fire sprinklers are worth the added expense.
"They are designed for life safety, (and) in my opinion, you can't put a price on life safety," Chase said.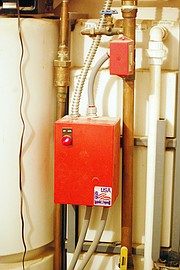 He pointed to National Fire Protection Association figures that show the civilian death rate was 81 percent lower in homes with fire sprinklers than in homes without them, the average firefighter injury rate was nearly 80 percent lower when fire sprinklers were present during fires, and when sprinklers were present, fires were kept to the room of origin 97 percent of the time.
Jon Aten at All-West Fire Protection in Prescott said the cost of installing sprinklers in new construction will vary widely, depending on the home in question, and gave an estimate of $3 per square feet of sprinklered space.
"When we price the installation of a new system we look at the total square footage including the garage, how the house is being constructed, whether it is a single-level residence or a multi-level residence, flat ceilings versus vaulted, beamed, or coffered ceilings, ceiling heights, the city water pressure at the street where the home is being built … to determine the cost of a new residential fire sprinkler system."
Adding a system to a house that never had one in the first place is a different proposition.
"In determining what it would cost to retrofit a sprinkler system in a residential home a site visit is absolutely necessary to answer the unknown factors associated with the retrofit," Aten said.
Another challenge is preventing the system from freezing.
"In addition, due to the fact that the City of Prescott is located in northern Arizona we need to be constantly cognizant of the freezing concerns associated with a wet-pipe automatic fire sprinkler system. Obviously, those necessary insulation requirements will cost the homeowner additional money."
Both Devendorf and Chase emphasized that, despite the way sprinkler systems are depicted in Hollywood films, they don't all go off at once. Only the sprinkler head nearest the fire opens, so there's little risk of other rooms being flooded if a fire breaks out.
More like this story