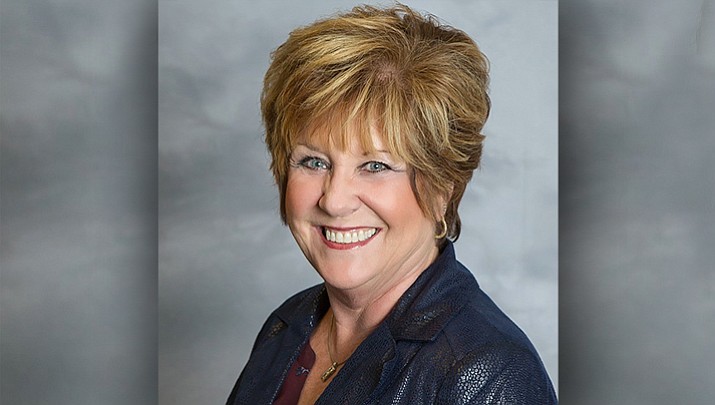 Originally Published: February 18, 2018 5:57 a.m.
Uhl gains regional Chamber re-accreditation
Prescott Valley Chamber of Commerce President Marnie Uhl was recognized for renewing her Accredited Chamber Executive (ACE) status at the Western Association of Chamber Executives (WACE) annual conference in Henderson, Nevada.
The ACE designation is awarded to those chamber executives who meet criteria set by the association's board of directors. To continue to hold the ACE designation, recipients must re-apply every five years and continue to meet professional development and educational requirements.
Uhl was awarded her 10-year re-accreditation this year.
The accreditation program was first awarded in 1993 to encourage chamber executives to upgrade and expand their skills through continuing education and training programs in the chamber management and business fields. There are currently 21 ACE recipients who are active in chambers of commerce in the West.
WACE is an association of over 825 chamber executives and staff professionals with members in nineteen Western states and Canada. The association's mission is to promote and enhance the professional development of chamber of commerce executives.
Webinar to offer tips for avoiding burnout in small business
A webinar on Wednesday, Feb. 28, will discuss solutions and techniques for avoiding burnout and helping others succeed.
The webinar, led by Charmaine Chidester, will teach how personality types tie directly into success or burnout; how to regain your free-time and find more enjoyment in your commitments, and how to make yourself a better leader and engage your paid or unpaid workforce.
Local First Arizona Foundation, through the Arizona Rural Development Council, hosts a monthly free webinar series titled Generating Solutions for Rural Development. This series addresses a number of topics pertaining to development issues, specifically in the context of rural communities.
For more information, go to www.localfirstaz.com.
Martin Walker joins Spectra as marketing manager for PV Event Center
The owner of the Prescott Valley Event Center (PVEC), Spectra, has hired Martin Walker as marketing manager, in an effort to enhance attendance, publicity and visibility for the Event Center.
Walker brings over 20 years of marketing and sales experience to the Spectra team at PVEC. In addition to serving as vice president of marketing for a retail company and a coffee chain, Walker spent 10 years with the Seattle Sonics and Storm, where he held the positions of director of interactive marketing, director of sales development and director of merchandising.
He has relocated to Prescott Valley from the Seattle area.
"I am thrilled to join the Spectra team here in Prescott Valley," said Walker. "I am in love with the area and community, and am excited to bring even more people to the fun events PVEC has to offer."
"As we continue our efforts to position PVEC as the premier event destination in Northern Arizona, we are pleased to bring Martin on board," said Scott Norton, Spectra's PVEC General Manager. "His experience will be an invaluable addition to the management team."
More like this story