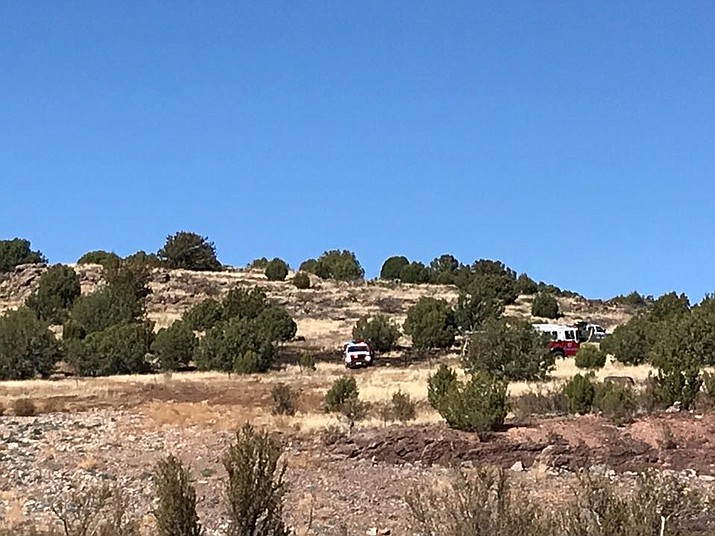 Originally Published: February 14, 2018 6 a.m.
A small wildland fire a few miles north of Paulden on U.S. Forest Service (USFS) land claimed about 1/2 an acre of grass and brush midday Sunday, Feb. 11.
At the request of the Prescott National Forest Service, the Central Arizona Fire and Medical Authority responded to the fire with two engines and a battalion chief along with USFS law enforcement, said CAFMA Battalion Chief Mat Mayhall.
While the fire is still under investigation, it was human caused, said Debbie Maneely, spokesperson for the Prescott National Forest Service.
The location is a known spot for shooting firearms, so that is one of the potential causes being investigated, according to a Facebook post by CAFMA.
"Yes, it is February, but things are extremely dry," the Facebook post stated. "Be careful when recreating in the outdoors."
More like this story