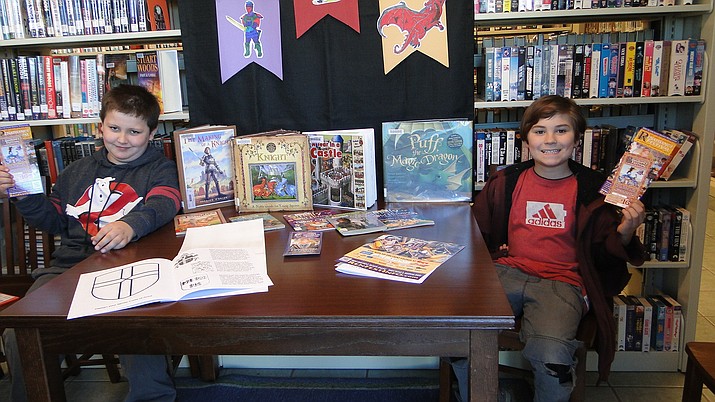 Originally Published: February 9, 2018 6:02 a.m.
The Festival, on Wednesday, Feb. 7, featured a Summer Reading Revival, and the Cordes Lakes Library had entries into the program. Ages 5 - 12 were encouraged to enter and had to read 12 renaissance-themed books to qualify for tickets and to have their name in the drawing for a joust in their honor.
Rylan Hodges and Isaiah Karn have completed their 12 books under the guidance and supervision of Kairi Kline, library coordinator. She said it took about 10 days to complete the books, and Samuel Smith is working his way forward with eight books finished so far.
Rylan and Isiah have their tickets to the festival, and although it features shows, jousting events, rides and food, both said they were looking forward to the rides and games.

The Cordes Lakes Library does much more than just check books in and out. It actively pursues information on events, as above, and provides services for the community. After-school tutoring is also available at the library, with Kline, volunteers and student peers. And colors, numbers and the alphabet are taught in the library's pre-school program.

If you haven't visited the library recently, you might want to check out the many services available there.

Information provided by Pat Williamson.