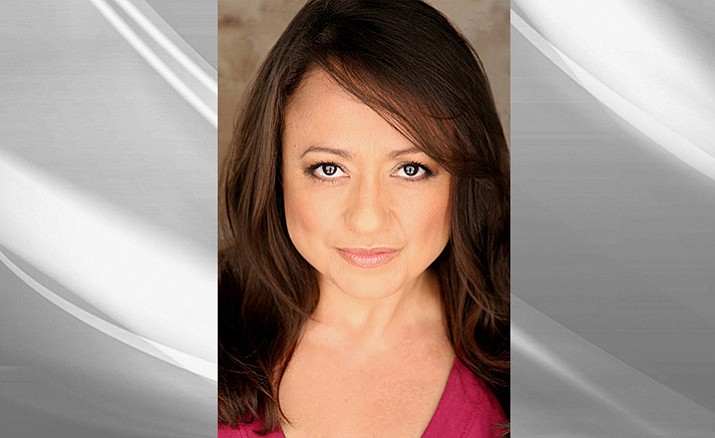 Originally Published: February 2, 2018 6 a.m.
Broadway actress Natalie Toro has stepped off the Great White Way and is doing her solo show for the first time in Arizona, performing at the Elks Theatre and Performing Arts Center to end this tour.
Performing at 7 p.m. Saturday, Feb. 3, Toro has been performing since she was five years old and has appeared in numerous Broadway shows. Her bio states she was the first American to play the part of Éponine in "Les Miserables," a part Toro said she held on to for three and a half years.
"It was one of those things where there was no way I was giving it up until something amazing came up better or it was just time to go. What I loved about playing that role is that I grew myself personally all those three and a half years. I got to really explore who I was as an actress," she said, adding that meeting her in person, there's no way she can be considered a waif. "Playing this waif-like character gave me a chance to explore the insecurity and the sensitivity and also unrequited love. I'm a Pisces and I'm real romantic, so I got to touch upon that on stage every night which was pretty much the opposite of me."
Tickets for the show are $25 for adults, $22 for seniors and $30 for opera box seats and can be purchased online at www.prescottelkstheater.com, by calling 928-777-1370 or at the door one hour prior to the performance.
Being able to go on stage and sing in front of countless people night after night is quite rewarding, Toro said. Yet, people always find it surprising when she tells them she still gets nervous before going on stage, she said.
"Every time I perform, it's a new day, it's a new experience and it's live theater. You have no idea what's going to happen. You just have to be on top," Toro said. "Once I'm out there, first five minutes of the show, I'm a wreck. Then I get to breathe."
Toro has two guest stars as well. One is Chuck Wagner, a Broadway star with a big personality and the other is a local singer named Katrina Haynes, she said. Haynes is a huge Broadway fan with a voice that should be there, Toro said.
It's notable that her show is a little bit different than other shows where people sing Broadway classics, Toro said. In everything she's going to be singing, she's played all the roles, she said.
"I take them on a journey through my career," Toro said. "Most of the roles I've played are people's favorite shows."
The Elks Theatre and Performing Arts Center is located at 117 E. Gurley St. For more information, visit www.prescottelkstheater.com.