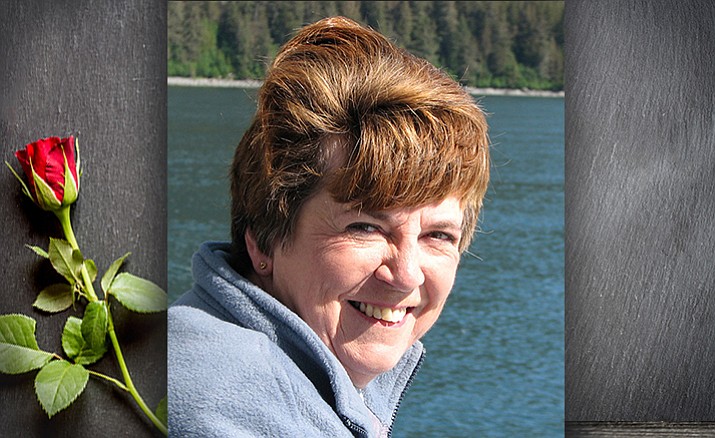 Originally Published: April 15, 2018 6:03 a.m.
Kathleen Marla (King) Noulin died peacefully on Sunday, April 8, in Camp Verde, Ariz., at the age of 72, after finally succumbing to a long battle with Alzheimer's disease. Kathy is survived by her husband Robert Noulin (77) of Dewey, Ariz; son Keith Noulin (43); daughter-in-law Jo Noulin; and grandson Conor (10), of Broomfield, Colo; daughter Christy Noulin (41) of Lakewood, Colo; and younger brother Michael King (68) of Las Vegas, Nev. She is preceded in death by her father Nick King; mother Dorothy Savage; and brother Paul King.
Kathy was born on Sept. 29, 1945 in Inglewood, Calif. to Nick King and Dorothy Savage. She graduated from Central High School in 1963, and from University of California Long Beach with a degree in Business. She married Robert Noulin in 1969, the love of her life, after meeting and dating in Calif. They lived together in California, Alabama, Florida, and Colorado, before finally retiring in Arizona. She worked as an Executive/Administrative Assistant for Arapahoe County, Colorado, for most of her career, and retired after working there for over 25 years. Her favorite things in life were her family and friends, and spending as much time with them as possible. Her hobbies included traveling (all over the US and abroad), camping, reading, dancing, bowling, and going to movies/plays/musicals. Kathy will be greatly missed for her infectious and wonderful smile, heartwarming laugh, endless optimism, sense of humor, loving and giving nature, open mindedness, calm and easy-going demeanor, and non-judgmental attitude towards people and life in general. For many of us, she was an angel of light that brightened our lives in every way imaginable. We love you eternally, will never stop missing you, and our lives will never be the same without you.


Information provided by survivors.
More like this story