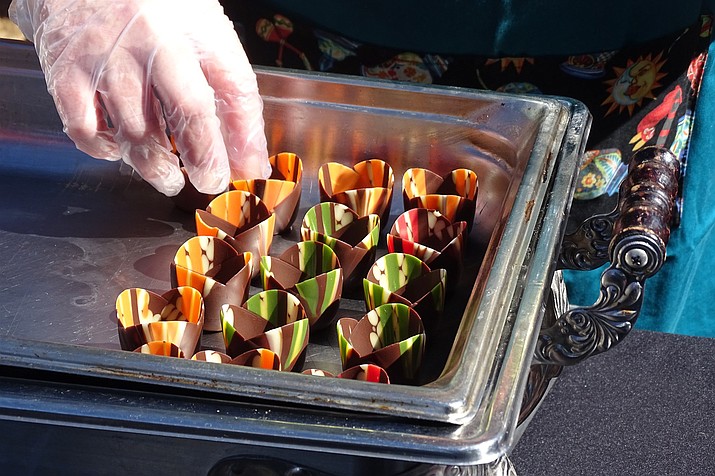 Originally Published: September 28, 2017 9:40 p.m.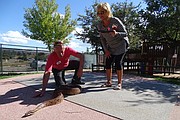 Take a trip back to the time of disco, Betamax and Space Invaders this weekend for Heritage Park Zoological Sanctuary's Taste of the Wild.
The sanctuary's biggest fundraiser of the year, this year's theme is the 1970s, something the planning committee thought would be fun, new and exciting, said Media and Marketing Coordinator Lorette Brashear.
"We're doing that with our live music, our entertainment … we're encouraging people to come dressed in '70s theme, we do have a giant disco ball," Brashear said. "A lot of things around the zoo themselves will be decorated as '70s themed and we also have VW Volkswagen buses that will be here too. The decorations themselves are kind of cool."
Restaurants, wineries and breweries from all over Arizona will offer tastings from their menus, including the Barley Hound, Bin 239, Granite Mountain Brewing, Hassayampa Inn, Panera Bread, Texas Roadhouse, Wild Iris Coffee House, Copper Top Ale House and Outlaw Donuts, she said, adding that it's a mix with a good selection of beer, wine and food.
With funds from the event going toward the animals, those who attend can see what it goes toward the event itself, she said, remarking it's opposed to other events where it's only talked about where the money goes, but you physically can't see it.
"This is one of the coolest events that you can physically see 'OK, my money's going here,'" Brashear said.
Held Sunday, Oct. 1, from 2 to 6 p.m. at Heritage Park Zoological Sanctuary, 1403 Heritage Park Road. Tickets are $75 and available online at www.heritageparkzoo.org.

There's also behind-the-scenes tours, something that's not offered for any other event the sanctuary does, she said. Zookeepers will do presentations on an animal and will also show how they take care of that animal behind the scenes. It's a different approach because it's not something a person normally gets to see when coming to the zoo, Brashear said.
Parking won't be an issue, she added, commenting that there will be parking at Embry-Riddle Aeronautical University as well, with signs and shuttle services to bring people back and forth.
For more information, visit www.heritageparkzoo.org.