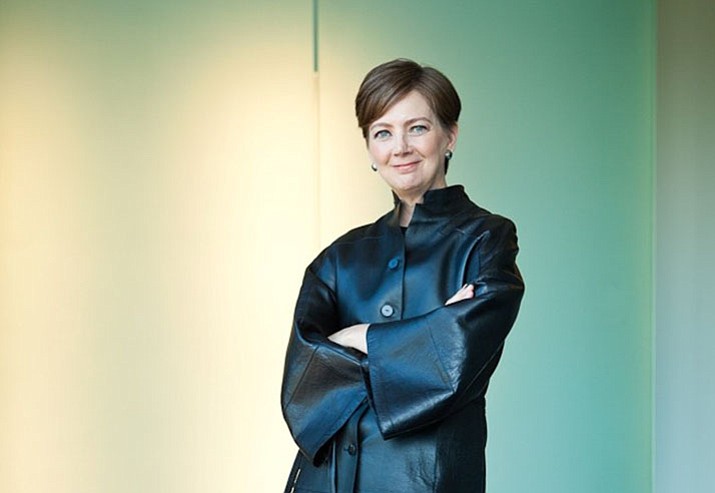 Originally Published: September 24, 2017 5:55 a.m.
Art Professor Cynthia DeCecco went to a lecture of Dennita Sewell's while on sabbatical and knew she had to invite the Arizona fashion design icon to Yavapai College.
"I though the lecture was so amazing. She (Sewell) is so exuberant. She gives off such energy. To be around someone like her is such a great example for our students." DeCecco extended the invitation to Sewell then and there. The Phoenix Art Museum's Curator of Fashion Design replied: "Of course."
All are invited to attend Sewell's appearance at YC, at 10 a.m. Monday, Sept. 25, in the Community Room in Building 19 on the Prescott campus, 1100 E. Sheldon St. Sewell will discuss her career, the fashion industry, fashion education news and forthcoming exhibits at the Phoenix Art Museum.
DeCecco is eager for YC students to hear about Sewell's career progression and the "fantastic opportunities" available for everyone interested in fashion and the arts in general. "Students who may be wondering what can I do with an art degree will want to hear Sewell. They will find out there are lots of tie-ins," DeCecco said.
An artist herself, DeCecco said she also is excited for students and community members to hear what's happening at the Phoenix Art Museum. "In just two hours you're there. There are some fantastic shows coming up and we want to hear more about them."
Sewell has been curating fashion design for the Phoenix Art Museum since 2000. She is a former collections manager for the Metropolitan Museum of Art's Costume Institute. She earned a Bachelor of Arts in textile and apparel management from the University of Missouri and a Master of Fine Art in design from the Yale School of Drama.
Additional information about Sewell and the Phoenix Art Museum's fashion design exhibitions, visit www.arizonacostumeinstitute.org.
Direct questions about Sewell's Sept. 25 appearance to DeCecco, cindy.dececco@yc.edu, 928-776-2038.