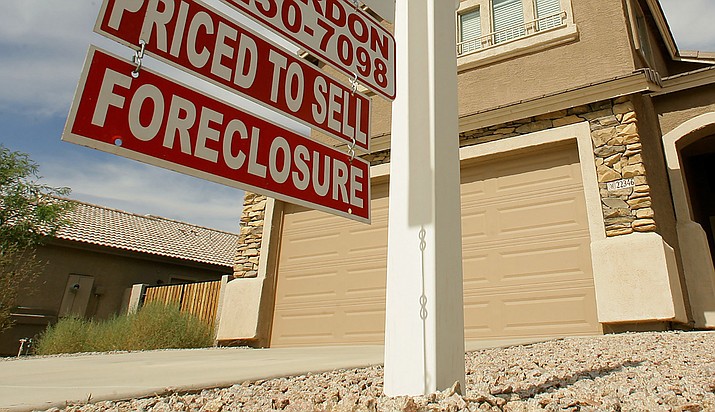 Originally Published: September 20, 2017 6 a.m.
PHOENIX (AP) — Arizona residents are seeing their houses end up in foreclosure over missed homeowner association maintenance payments as low as $1,200, a newspaper investigation has found.
Homeowners associations in Arizona are allowed to foreclose after a year of missed payments or when homeowners have a debt of $1,200, the Arizona Republic reported.
The investigation found that foreclosures by homeowners associations in metro Phoenix have increased 2015 when home values began to rebound.
"It's become a huge issue," said Judy Lowe, an Arizona real estate commissioner. "Most homeowners don't understand the foreclosure process and don't know their HOA can foreclose."
Homeowners associations have taken foreclosure action on more than 3,000 homes over the past two years. Last year, 330 Maricopa County residents lost their homes to homeowners associations foreclosures. The rate for this year is expected to be about the same.
Neighborhoods in south Phoenix and the West Valley have been affected the most by the foreclosures. But more affluent areas including Scottsdale Pinnacle condos, Sun City Grand and Provinces in Gilbert have also had their share of foreclosures.
City Property Management Co. of Phoenix oversees 20 communities among the top 50 homeowners associations in Maricopa County with foreclosure filings. The company uses foreclosures as a tactic to get homeowners to pay their debt, said Brian Lincks, City Property president.
"We don't want their houses," he said. "About 90 percent of our homeowners pay when we file to foreclose."
Afterward, City Property works out a repayment plan with the homeowner, Lincks said.
That was not the case with Cynthia Levine and her homeowners association, Cobblestone Farms. Levine owes a total of $24,000 with the additional $8,000 attorney's fees, court fees and late penalties that were tacked onto her $9,000 debt. She began missing quarterly HOA dues on the home she shares with her dog, Sammy, in 2008.
Levine had enough money to back the $9,000 she owed, not counting the legal fees, but Cobblestone Farms said it was not enough and filed for foreclosure in March 2016.
"The HOA is heartless," she said. "Literally I'm going to be homeless. Sammy and I will be out on the street."
Cobblestone Farms declined to be interviewed for the story, but said its board does not consider a foreclosure until all alternatives have been exhausted.