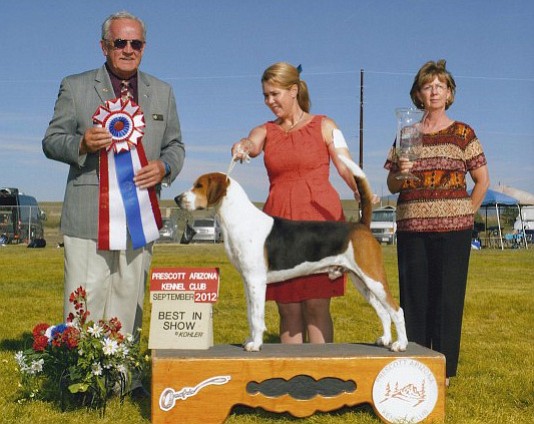 Originally Published: September 14, 2017 8:58 p.m.
Updated as of Monday, September 18, 2017 6:29 AM
The Prescott Arizona Kennel Club's Annual Show starts next Friday, Sept. 22, and goes through Monday, Sept. 25, at the Prescott Valley Event Center, 3201 N. Main St.
The show offers two all-breed shows, about five specialty shows and three days of rally and obedience while the Kachina Kennel Club will add a day of Rally/obedience.
Specialty Day is Friday, Rally and Obedience are Friday, Saturday, Sept. 23, and Sunday, Sept. 24; All-Breed Shows are Saturday and Sunday and the Kachina Kennel Club All-Breed Show is Monday. Obedience and Rally competitions are outdoors while conformation competitions are indoors.
For more information, visit www.prescottvalleyeventcenter.com.