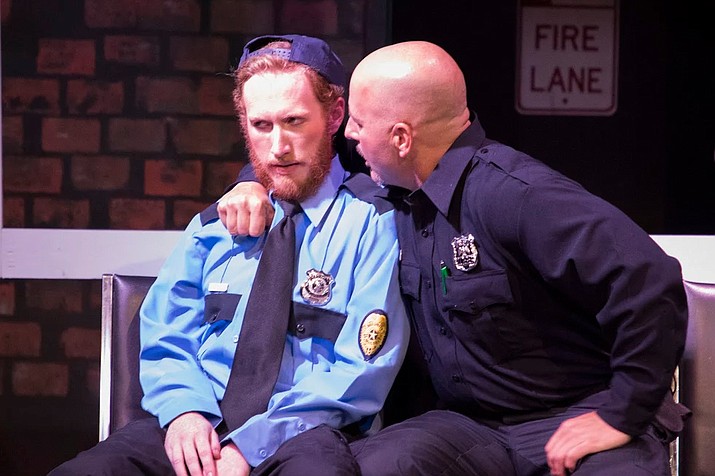 Originally Published: September 14, 2017 8:53 p.m.
Prescott Center for the Arts presents "Lobby Hero" by Kenneth Lonergan, and directed by Paul Epoch. In the middle of the night, a security guard, his strict supervisor and an overbearing cop and his rookie partner, working in the lobby of a middle-income Manhattan apartment building, struggle to resist their own malignant impulses, showing how good intentions can be undermined by unconscious desires.
Performances are at 7:30 p.m. Sept. 7, 8, 9, 14, 15, 16, 21, 22 and 23; and at 2 p.m. Sept. 10, 17 and 24. Tickets are $17 for all performances.
Information provided by Prescott Center for the Arts, 208 N. Marina St.
More like this story