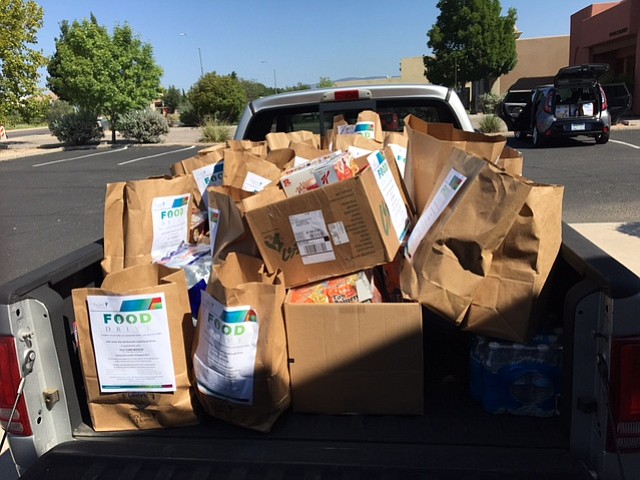 Originally Published: September 11, 2017 6 a.m.
Team members from Kindred Hospice and Kindred at Home blanketed the Prescott and Cottonwood area throughout August, distributing food collection bags and gathering donations for the "Yavapai County Food Bank" and "Old Town Mission Food Bank," two of many benefactors of Kindred's 13th annual Food Drive.
"Because of the broad scope of care we provide patients and their families, home health and hospice providers are by nature in touch with their community's resources and aware of the fact that food banks, pantries and other charitable organizations face increasing demands for assistance," said Debbie Mclane, Kindred Hospice in Prescott, Community Liaison.
"With one in eight U.S. households being 'food insecure,' it just makes sense that healthcare leader like Kindred – with a vested interest in promoting healthy communities – does what it can to make sure the most basic component of good health, food, is available to those in need."
McLane continued, "The Entire Kindred Hospice and Kindred at Home Team want to express our gratitude and would like to say 'thank you' to our community in helping support the Kindred 13th annual August food drive that benefited our local Prescott and Cottonwood area communities. It is because of their generosity that we were able to join together and help make a difference!"