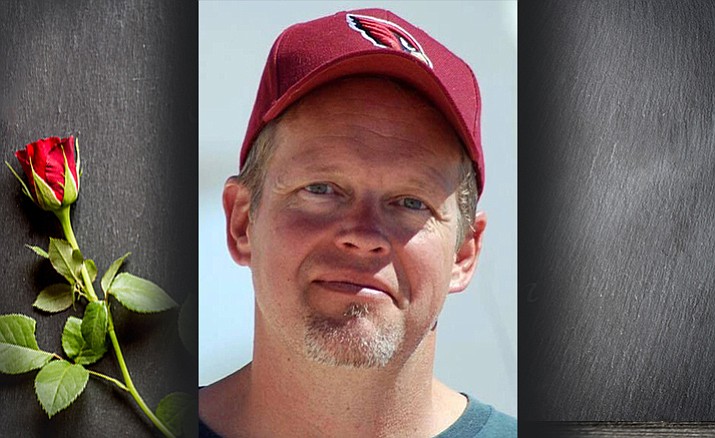 Originally Published: September 10, 2017 6:06 a.m.
James Christopher "Chris" Coleman. Chris Coleman passed away unexpectedly July 26, 2017, at age 50. Chris was born in Lubbock, Texas on March 12, 1967 to Ken and Linda Coleman.
Chris graduated from Moon Valley High School in 1985. Following graduation, he attended Northern Arizona University and received his bachelor's degree in 1991. Chris was diagnosed with Multiple Sclerosis the same year, but led a happy and full life. Joy came quickly with the births of his two daughters, Lindsey and Bell, whom he shared with former spouse, Janet Bethards Coleman.
Although Chris recently moved to Phoenix, he spent 19 years in the Prescott area. Ken and Chris opened Sir Speedy Printing in 1998. Chris became an active participant in the Prescott Community, which included serving on the Highlands Center Board for many years including a term as Board Chairman. In 2010, Chris chose a different career path and began working with Taylor and Padgett Financial Group. In 2016, he took a job in Phoenix as a financial advisor.
Chris is survived by his daughters, Lindsey and Bell Coleman; his mother, Linda Edwards Coleman; his father, Ken Coleman and wife Susan. He is also survived by incredible aunts, uncles, and cousins, as well as his loving dog, Jules.
Chris was loved by many. He touched the hearts and lives of everyone lucky enough to know him. He had the type of smile that could warm your heart and the most contagious laugh. His passion for country music, playing the guitar, biking the Peavine trail, riding his motorcycle, relaxing on the beach in Rocky Point, and spending precious moments with his family kept his heart full.
A celebration of Chris' life will be held at 2 p.m., on Saturday, Oct. 7, at The Highlands Center for Natural History, located at 1375 Walker Road in Prescott, Ariz. Gifts in Chris' memory can be made, in lieu of flowers, to the Highlands Center or the Multiple Sclerosis Society, Arizona Chapter.
Information provided by survivors.