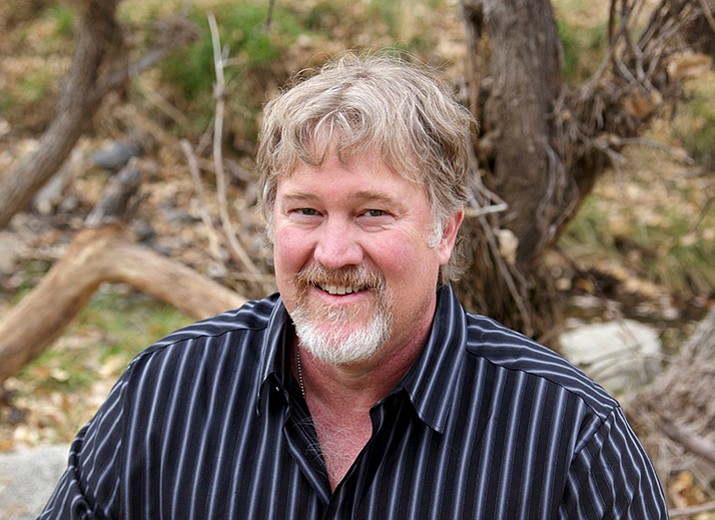 Originally Published: September 10, 2017 6:05 a.m.
Brian Michael Brockert was born to Jacqueline and Michael Brockert on January 1st, 1964, on his mother's 21st birthday. He was the first baby of the New Year in Globe, Arizona. After a 10-month battle with a Glioblastoma, Brian passed away on August 28th, 2017 while his mother and wife held his hands. In his final days, as in life, he was surrounded by many family members and friends who loved him dearly.
He is survived by his wife of 22 years, Darlene. They met in 1984 and dated for two years, but life's circumstances and Darlene's military service took them in separate directions. Even during the years they were apart, he would sometimes stop by her work to say "hello". They reunited in 1993 and married on April Fool's Day 1995. They were obviously, "fools in love!". "All who knew them marveled at the pure love and genuine friendship they shared."
He was also survived by his 20 year old son, Brennen, his mother Jackie (Jim) Forshey, his sister Rebecca Starr, mother-in-law Juanita (Sandy) Bowling, stepmother Patricia Brockert, four stepbrothers Kirk McBride, Shaun (Lori) McBride, Ryan (Carolyn) McBride, Rob (Sherri) Forshey and stepsister Kathy (Dan) DeRuiter, plus lots of wonderful nieces, nephews, aunts uncles and cousins!
Brian was a gentle giant, a teacher, a mentor, a coach and an advisor. He touched hundreds of lives during his 20 year teaching career at Yuma High School (his alma mater), The Orme School (where he grew up) and as a Math professor at Yavapai College.
He had a smile that brightened a room, a laugh that made his belly jiggle like a bowl full of jelly and a coaching voice that boomed like thunder. He loved The Beatles, Phil Collins, Jimmy Buffet and all classic rock. He knew every word to every song on the radio and would serenade Darlene and Brennen for hours as they drove. But most of all, he loved with a devotion that was truly remarkable. You could feel the warmth of his heart as soon as you met him.
Brian's service will be held at The Orme School Chapel on Saturday September 16th at 11a.m. followed by a "Celebration of Life Luau" at the Hotel St Michael on Whiskey Row in downtown Prescott at approximately 1p.m. (Parking at 135 S. Granite St.)
In lieu of flowers, the family asks that you consider making a small donation to Brennen's "Education Savings Account". Brian would want Brennen to finish his education in a more timely manner than he did. You can make a donation to Brennen's education account at any OneAZ Credit Union location or by mail to: OneAZ Credit Union, 7111 Pav Way, Prescott, AZ. 86314. Payable to: "Brennen Brockert", Memo: "Education Savings Account". Your kindness and generosity is greatly appreciated!
Information provided by survivors.