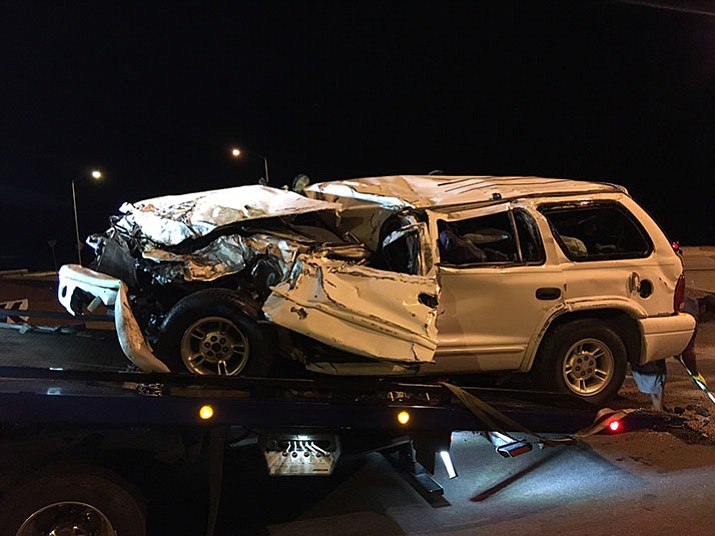 Originally Published: September 6, 2017 6 a.m.
A Page man was killed Monday, Sept. 4, in Prescott when he entered a roundabout at high speed and rolled his SUV, said Prescott Police spokesman David Fuller.
Police were already responding to a report of a hit-and-run crash at Walmart in the 3000 block of Highway 69 at 8:15 p.m. when they were told there was a rollover in the roundabout on Prescott Lakes Parkway and Sundog Ranch Road.
The same vehicle, an SUV driven by Jonathan Lukehart, 37, was involved in both incidents.
As he approached the roundabout, headed north, his "vehicle left the roadway and struck a large boulder inside the roundabout," Fuller said. "This caused Lukehart's vehicle to flip and land on its roof."
Lukehart was pronounced dead at the scene.
Fuller said that police believe excessive speed and alcohol were factors in the crash.