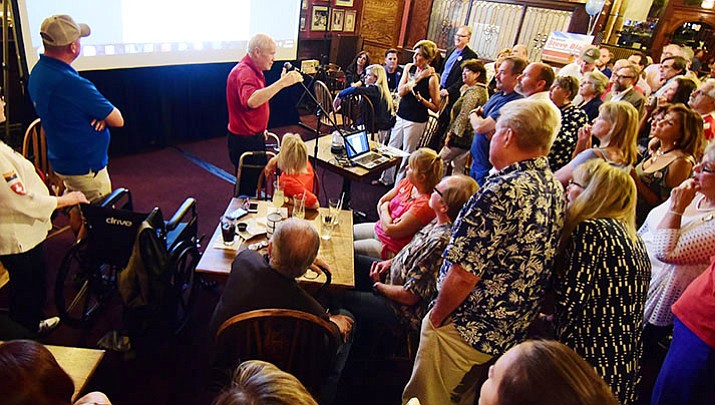 Originally Published: September 3, 2017 6:05 a.m.
The matter of elections in the City of Prescott comes down to math and money.
At question is whether a primary election is necessary. Each run at the voters costs about $80,000, and this past week none of the six candidates for three seats on the City Council received enough votes under the city's formula. All advance to do it all over again Nov. 7.
We understand the desire on the city's (and council's) part to prevent election irregularities, for example single-shot dominance in voting — a practice in which a voter can make three picks, but selects only one candidate (denying competitors a vote). It still happens though.
City officials also explain that they are not required to follow all changes in election laws because Prescott is one of 19 "charter/home rule cities" in Arizona, giving it the power to do what it deems best.
However, when it comes to city funding being so precious, a logical compromise exists to save taxpayer dollars.
The city formula for election to council is 50 percent plus one vote of ballots cast. In this case, 17,227 ballots were returned. Divided by two, the mayoral candidates needed at least 8,614 votes to win. The top vote-getter finished with 6,950; thus, the top two candidates will face off Nov. 7.
The same threshold stands for City Council, and the top vote-getter was shy of the mark by 1,328 votes.
Consider though the confusion on Aug. 29 when all concerned at one of the election night celebrations thought the top three council candidates had won. The formula used was from a law the legislature approved in 2015.
Under that law, take the votes in the race — for council that was 38,520 — divided by the number of seats (three) equaling 12,840. You then figure the 50-percent-plus-one, resulting in a threshold of at least 6,421. Under that formula, the top three — Steve Blair, 6,922; Alexa School, 7,224; and Phil Goode, 7,286 — would have been elected outright.
Yet, according to City Attorney Jon Paladini, the city — being a charter city — does not follow that. What is written in the city charter is what dictates how the City of Prescott figures winners at election time.
This tells us at least two things:
• The city needs to put forward a city charter amendment to follow the new formula. It's simple.
• Doing so would save time and money.
When the city sells its venerated Hotshots fire station for several hundred thousand dollars, to pay off a $78 million unfunded pension liability, every cent counts.
Eighty-thousand dollars every two years saved by switching to only one election or a different formula would matter too.
Doing what has been done for decades, because that's the way it's done, is not a good enough reason anymore.