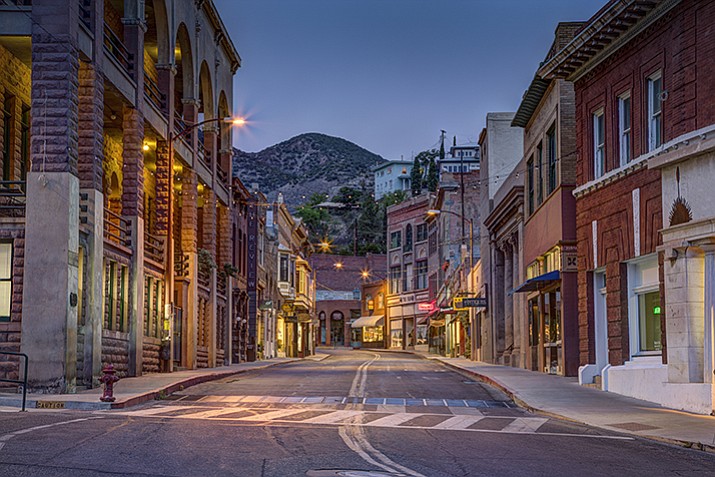 Originally Published: October 28, 2017 6:05 a.m.
In 2012 the quaint city of Bisbee decided, through its duly-elected representatives, that they were sick of all the litter ruining the views and damaging one of its major industries, tourism.
They passed a law banning plastic bags, and mandated paper bag alternatives be available for no more than a nickel. The law, which went into effect in 2013, was a huge success, reducing the amount of litter and is quite popular with local residents, according to Bisbee Mayor David Smith.
"You just can't drive down the street without seeing the benefits of what we've done here," Smith told the Arizona Republic. "We don't have litter and trash all over the roadways, which we did have before."
State lawmakers, however, decided the residents of Bisbee were incapable of governing themselves and they needed to step in. Gov. Doug Ducey and many lawmakers who have never been to Bisbee decided to outlaw local laws banning plastic bags in 2015.
In 2016, state lawmakers passed another law that stated if any town or city defies the will of Big Brother, um, state lawmakers, then the state can withhold funds from them.
So Bisbee officials had to decide if they will continue the ban and risk $1.2 million in state funds, fight it out in court, or rescind their successful ordinance and self-governing while welcoming all that trash back to their city.
This week they voted 5-1 to fight the state. Good for them. As a charter city, they have a case, since they passed their law before the state tried to step in. If nothing else, it should be grandfathered in, since it was not in violation of any state law when it initially passed.
There was a time when lawmakers championed local control. Not anymore.
Legislators who backed forcing Bisbee and other communities to obey state lawmakers as they decide how best to run their towns say this issue is about choice.
It's expensive to have to use paper bags over plastic ones, and both businesses and consumers should have a choice.
If this was the federal government imposing its will on a local issue in Arizona, you know our legislators would be screaming overreach and how Washington, D.C., should keep its nose out of Arizona business (say, mandating motorcycle helmets, or distracted driver laws, for example).
And yet they don't bat an eye at telling Bisbee it cannot govern itself and must subject its will to lawmakers in Phoenix.
Hello mirror, thy name is hypocrisy.