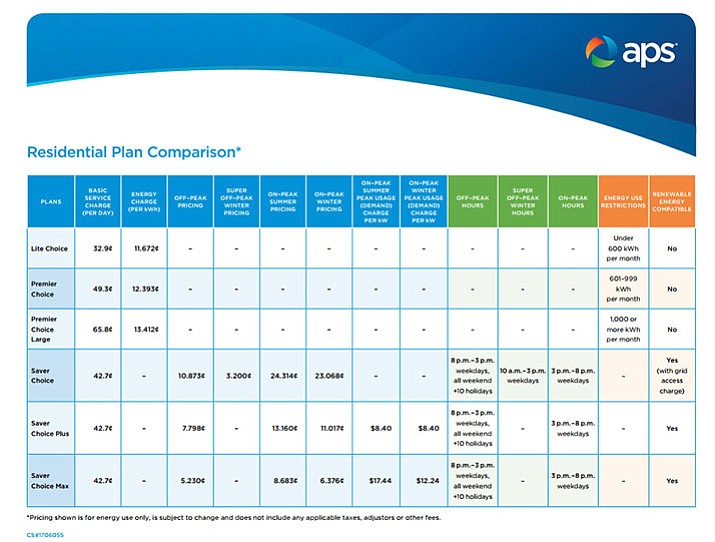 Originally Published: October 22, 2017 5:59 a.m.
Across its service territory, Arizona Public Service is working to get its customers to be more conscious about how and when they use energy.
This comes in the wake of its rate case settlement in August, where a number of new and adjusted rate schedules were introduced.
New APS customers are only able to select from the new rate schedules.
Existing customers who do not voluntarily change to the new rate schedules before 2018 will be transitioned at the start of the new year. All customers are expected to be on new plans by May, APS officials said.
A basic rate plan will still be available, but APS is encouraging its customers to consider other plans that may save them money depending on their energy usage.
The utility has just recently filed its final outreach and education plan for the transition phase and expects to start sending letters and emails to all of its customers about the available options.

"We'll be communicating to them both their best rate, what their life rate looks like and various money-saving options," said Kerri Carnes, manager of State Regulation and Compliance for APS. "We wish to help folks understand that through simple behavioral changes in your home, you really do have choice and control in what your energy bill looks like at the end of the month."
For more information, look to the residential plan comparison chart accompanying this article or go to APS.com.