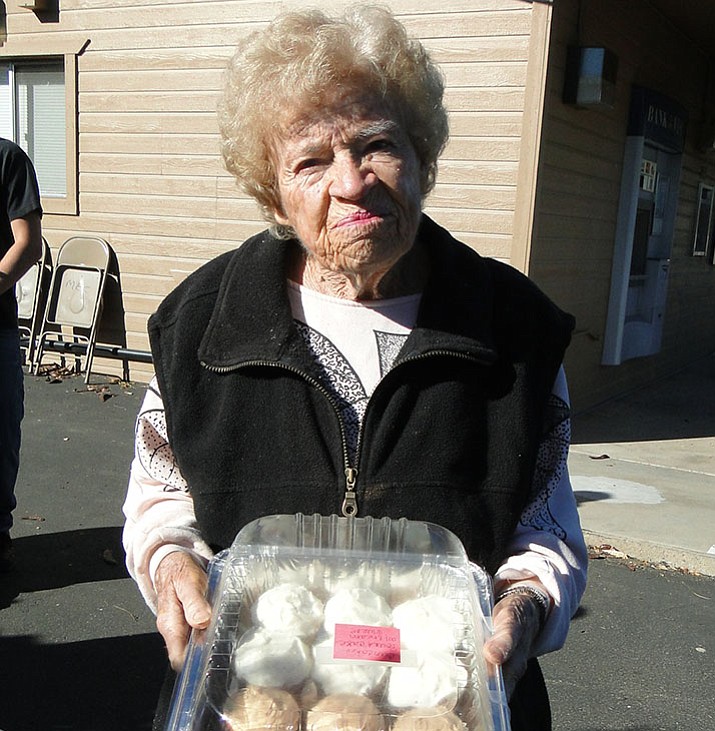 Originally Published: October 20, 2017 6 a.m.
The reputation of the bake sale during the annual Meals on Wheels Corn Fest certainly came into play on Friday, Oct. 13, when the event was held at the Bank of the West in Mayer.
Several people were there early to get the best selection of baked goods even before the workers were able to get the hot dogs and corn on the cob on the grill. Ethel Stout couldn't decide which flavor of cupcakes she wanted, so she ended up with an assorted dozen so she could decide later which she wanted to eat first.
While the bake sale and corn fest isn't a big money-maker for Meals on Wheels, it does add to their treasury and is very popular with local residents. They know the baked goods are homemade and are made with love and hopes of keeping Meals on Wheels afloat since so many shut-ins depend on this for their daily meal.