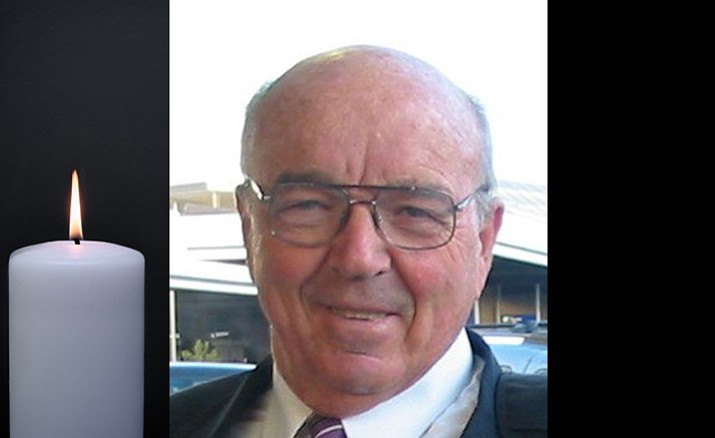 Originally Published: October 17, 2017 6:01 a.m.
Roy Bennett passed away peacefully at his home in Prescott, Arizona, on Oct. 12, 2017, with his wife Donna and many family members surrounding him. He was 80 years old and had been married to his eternal companion for 59 and a half years.
They have seven children: Ken (Jeanne) Bennett, Dave (Luan) Bennett, Terri (Andrew) Stephens, Machelle (John) Craft, Lenora (Brad) Nelson, John Bennett and Lisa (Jonathan) Brandt. They also have 24 grandchildren and 22 great-grandchildren, all under the age of 9.
He is survived by his brother, Kendall (June) Bennett of Mesa, Arizona, and was preceded in passing by his parents Archie and Mildred (Salsman) Bennett.
Roy was born in Long Beach, California, on Aug. 5, 1937, and grew up in Bellflower, a suburb of Los Angeles. When he was 13, the family moved to Chino Valley, Arizona. He attended Prescott High School, where he played football, was Senior Class President and active in Future Farmers of America. He graduated in 1955 and then attended the University of Arizona, where he courted and married Donna.
He earned a bachelor's degree in agriculture and worked for Farmers Investment Company in Sahuarita, Arizona, for several years. He planned on being a farmer for the rest of his life, but God had a different plan and they returned to Prescott to work for Donna's parents, Don and Lucille Bulechek. After working for a year, Roy and Donna bought their fuel distribution business in the mid '60s and renamed it Bennett Oil, which they have owned and managed for over 50 years. They also started Bennett's Glass in the early '70s and have been involved in many other companies locally and around Arizona.
They are devout members of the Church of Jesus Christ of Latter-day Saints and Roy served in numerous leadership positions throughout his life, including scoutmaster, bishoprics, high councils and many years as a ward missionary. As a couple, they served as full-time missionaries in Oakland, California, and Indonesia.
Roy worked hard and played hard, and he blessed the lives of all with whom he came in contact. He was continually active in the community, serving for decades in the Sunrise Lions Club, serving on the Prescott City Council, and helping to bring youth soccer to Prescott, where he coached for many years.
Roy loved sports and the outdoors. He played softball, basketball and loved anything with water, including scuba diving, deep-sea fishing, water skiing and houseboating on Lake Powell. He enjoyed many fun trips with family and friends in their motor home and belonged to the local Yavapai Sams RV Club.
He battled cancer successfully for over five years, living life to the fullest until the very end. Three months ago they traveled to Bora Bora, and a month later they were in Thailand and walking the Great Wall of China. Just two weeks before his passing, they were with their RV friends in Black Canyon City.
His greatest passion was family, and he made friends, employees and acquaintances feel like they were part of his family. He was well-known for his hugs and smiles and his positive attitude. Roy and Donna were honored as Arizona Parents of the Year in 2004. During their life together they welcomed numerous individuals and families into their home, some for several years.
His celebration of life will be Saturday, Oct. 21, at the LDS Stake Center at 1101 Sandretto Drive in Prescott. A viewing will begin at 1:30 p.m., with the celebration at 3 p.m.
In lieu of flowers, the family requests donations to www.standuptocancer.org. Please join us in remembering a "Prescott legend."
Information provided by survivors.
More like this story