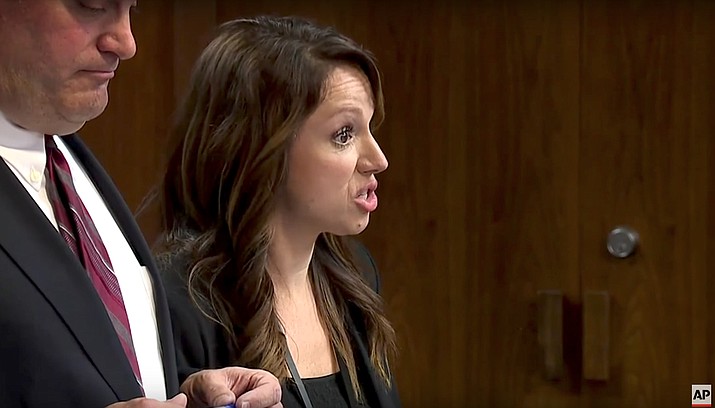 Originally Published: October 15, 2017 6:07 a.m.
There are great philosophical debates to have on when people should trust their faith and values, and when science needs to be considered. It's a struggle many of us face during the course of our lives as we determine our own priorities.
There have been cases of parents refusing life-saving medical care because they believed in the power of prayer. There are many who would argue that God gifted the world doctors so that they could perform those miracles.
Those debates are for each person to consider, and come up with a philosophy that works best for them.
The Rebecca Bredow case in Michigan is not one of these arguments.
Bredow did not want to have her 9-year-old son immunized. Her ex-husband, however, did. In Michigan, parents can skip immunization if they have personal objections, which Bredow did.
Nearly a year ago the court first ordered the vaccination, saying that the boy had two parents and the father also gets a say in the raising of his son. The couple had separated in 2008.
Bredow agreed to the ex-husband's request that their son be immunized when her lawyer, her legal representative, signed an order saying she would comply.
And she didn't, violating a court order.
If she wanted to object on religious grounds, she should have filed an appeal saying so. If she had no intention of complying, then she should never have allowed her lawyer to sign a legal document saying she would comply.
When she violated a court order, this was no longer a religion-versus-medical issue, but a straight-forward rule of law issue. You obey a court order, or you go to jail.
On Oct. 4, Bredow was sentenced to seven days in jail and custody of the boy was temporarily awarded to his father, who had him vaccinated.
"It's clear to me that you don't care about orders even if you agree to them, which you did," Judge Karen McDonald told Bredow, according to an Associated Press report.
It is a shame it came to this. There are many parents who have legitimate concerns about vaccinating their children. Arizona allows parents to skip some
childhood vaccinations for personal reasons. However, schools can deny entry to children who have not been vaccinated in times of an outbreak to protect the other students.
We are not going to make judgments on vaccinations. That is between parents, their doctor and their spiritual advisor to decide what is best for their family.
However, if you agree to obey a court order and then refuse to do so, you should go to jail. We live in a country that respects the rule of law. Most of us don't want to
live in the chaos that would exist if no one felt compelled to obey the law.
Related Stories
More like this story