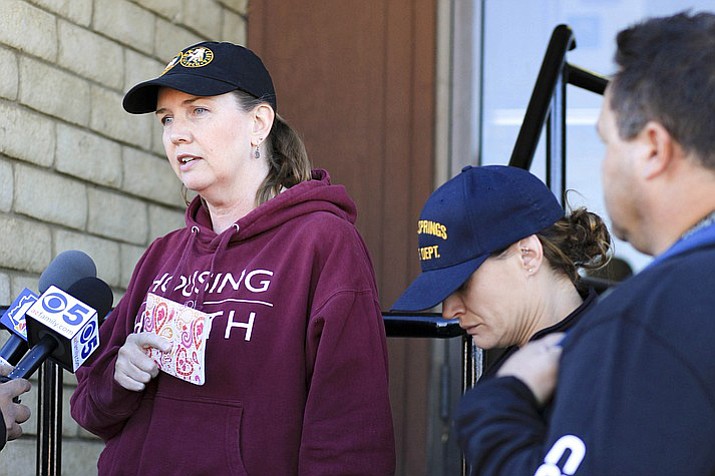 Originally Published: October 13, 2017 6 a.m.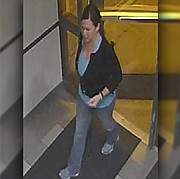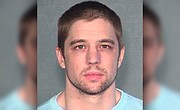 WILLIAMS – Family and friends are desperately searching for Cathryn Gorospe, a 44-year old teacher from Glendale who was reported missing after she posted bail for Charlie Malzahn at the Coconino County Jail in Flagstaff Oct. 6.
Upon leaving Flagstaff, police believe Malzahn and Gorospe traveled west via I-40 toward Williams.
Malzahn and Gorospe are familiar with northern Arizona and have worked previously in Williams.
Malzahn is the stepson of Williams Police Chief Herman Nixon.
According to Nixon, Malzahn spent two years at Williams High School and left home when he was 17.
Gorospe was reported missing by her roommate on Oct. 8 after she failed to return home. Malzahn was arrested Oct. 9 in Phoenix driving Gorospe's white Toyota RAV 4. The vehicle had sustained damage and blood was found in the interior. Gorospe was not with Malzahn when he was arrested and he has refused to talk to police about Gorospe's whereabouts.
After Gorospe was reported missing, officers and investigators with the Flagstaff Police Department immediately began trying to locate Gorospe, her vehicle and Malzahn. Gorospe and her vehicle were entered into the national database as missing. Flagstaff Police Department is the lead agency on her missing person case.
Today, approximately 35 family, friends and local volunteers met at the Williams Police Department and fanned out to search roads and trails around Williams.
"We're focusing on Williams because this was the beginning of their journey," said Deidre Gorospe, Cathryn's stepmother.
"We are going on any road a RAV 4 could have traveled," added Cory Gorospe, Cathryn's brother. "We're prepared to stay out as long as we can. We've got lights, water, food, overnight gear and all terrain vehicles. We'll stay as long as conditions are okay and we have the energy."
The Gorospe family believes Cathryn met Charlie Malzahn this summer in Williams. Although a full-time kindergarten teacher at Arrowhead Elementary School in Glendale, Gorospe spent the past four or five summers working for the Grand Canyon Railway in Williams as a passenger service attendant, and each winter for the Railway's Polar Express.
"She was kind of a tour guide — during the Polar (Express) she was the girl pouring hot cocoa and singing and dancing," Cory said.
The Gorospe family said Cathryn took the job at the Grand Canyon Railway because of her love for the Grand Canyon and the outdoors. She enjoyed spending her down time hiking and visiting with friends. While working in Williams, she lived with several friends she met at the Railway.
Related Stories