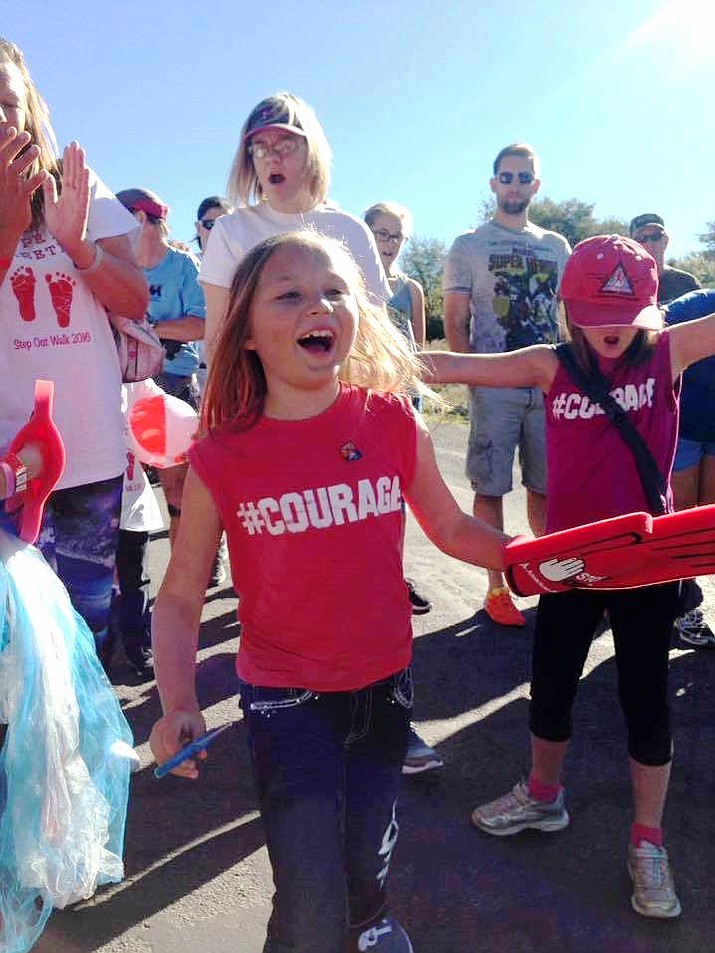 Originally Published: October 12, 2017 6:03 a.m.
The American Diabetes Association's "Step Out: Walk to Stop Diabetes" starts at 9 a.m. Saturday, Oct. 14, in Prescott at the Yavapai Prescott Indian Reservation. Day-of registration opens at 7:45 a.m., with opening ceremonies and a warm-up at 8:45.
More than 300 walkers are expected at this year's event, including an active group of Red Striders — people with diabetes who are raising awareness of diabetes and raising money to stop diabetes by participating in ADA-sponsored walks across the country. Representing people with type 1, type 2, or gestational diabetes, Red Striders know what it means to have diabetes and they want others to understand that diabetes is a serious disease that can have deadly consequences.
One of these Red Striders is Eryn McElhattan, a 9-year-old Prescott Valley resident. Her Step Out team, Team Eryn, has already raised over $5,000 to support the American Diabetes Association's mission. Along with her grandmother, Tammy, and family and friends, she has spread awareness about diabetes, and her experiences as a young person with type 1 diabetes, with the local community. Eryn attended the ADA's Camp AZDA for the first time this year. Located in Prescott, Camp AZDA is the only weeklong residence camp for children in Arizona.
The Prescott Step Out event starts and finishes at the Yavapai Prescott Indian Reservation. Walkers, runners, teams and sponsors may choose a route of 0.7 mile, 1.3 miles, or 4 miles. Fully supported rest stops, volunteers, food, prizes and a finish line party are all part of the Step Out Experience.
Visit diabetes.org/stepoutprescott or call 888-DIABETES, ext. 7093. Participants may register online and create their own personalized website to raise funds online.
Information from American Diabetes Association.