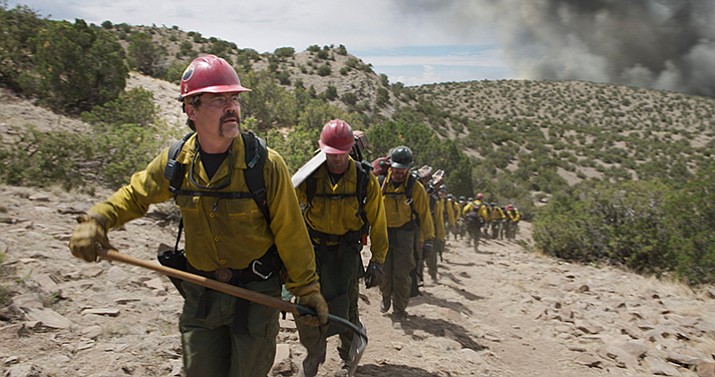 Originally Published: October 12, 2017 6 a.m.
Death toll continues to rise
SANTA ROSA, Calif. (AP) — Fueled by the return of strong winds, the wildfires burning through California wine country exploded in size and number Wednesday as authorities issued new evacuation orders and the death toll climbed to 21 — a figure that was expected to rise higher still.
Three days after the fires began, firefighters were still unable to gain control of the blazes that had turned entire Northern California neighborhoods to ash and destroyed at least 3,500 homes and businesses.
"We are literally looking at explosive vegetation," said Ken Pimlott, chief of the California Department of Forestry and Fire Protection. "It is very dynamic. These fires are changing by the minute in many areas."
The entire historic town of Calistoga, population 5,000, was evacuated. In neighboring Sonoma County, authorities issued an evacuation advisory for the northern part of the town of Sonoma and the community of Boyes Hot Springs. By the time the advisory was issued, lines of cars were already fleeing.
"That's very bad," resident Nick Hinman said when a deputy sheriff warned him that the driving winds could shift the wildfires toward the town of Sonoma proper, with 11,000 residents. "It'll go up like a candle."
Ash snowed over the Sonoma Valley, covering windshields, as winds begin picking up toward the potentially disastrous forecast speed of 30 mph. Cars of evacuees raced away from the flames while countless emergency vehicles raced toward them, sirens blaring.
Residents manhandled canvas bags into cars jammed with possessions or filled their gas tanks.
The wildfires ranked as the third deadliest and most destructive in state history. And officials warned the worst was far from over.
"Make no mistake, this is a serious, critical, catastrophic event," Pimlott said.
The fires have burned through a staggering 265 square miles (686 square kilometers) of urban and rural areas. High winds and low humidity made conditions ideal for fire on the start virtually anywhere on ground that was parched from years of drought.
California Department of Forestry and Fire Protection spokesman Daniel Berlant said 22 wildfires were burning Wednesday, up from 17 the day before. As the fires grow, officials voiced concern that separate fires would merge into even larger infernos.
TEMPE — A movie that chronicles a 2013 wildfire that killed 19 Arizona firefighters debuts next week on the heels of another fire tragedy in California that has riveted the nation.
"Only the Brave" is based on the Granite Mountain Hotshots who died while fighting a wildfire near Yarnell.
Actors from the movie appeared at a red carpet event in Arizona on Tuesday as relentless fires ravage wineries, rural towns and neighborhoods in Northern California — an event not lost on the cast and crew of the picture.
"When I turn the news on this morning, to see images that look like they were taken from our film, is surreal," director Joseph Kosinski said.
Fire officials say the wildfires in California have killed more than 20 people and destroyed at least 3,500 homes and businesses since they started Sunday.
Cast members Josh Brolin, Miles Teller and James Badge Dale attended the Arizona premiere with some of the firefighters' families and the lone member of the crew who survived.
On June 30, 2013, the 19 elite Arizona wildland firefighters were stationed in a relatively safe position on a ridgetop that already had burned. But for unknown reasons and without notifying anyone, they moved down the mountainside through an unburned area where they were trapped by a wall of flames when winds shifted the fire toward them.
Kosinski said he didn't want to make a sad movie and that he wanted it to celebrate the joy the men had for firefighting and the brotherhood they shared.
The lone survivor, Brendan McDonough, said seeing the movie was cathartic for him and he thought the movie "did our brothers justice."
"I think they really created an authentic film that really shows just what the job is about, what the lifestyle is, what the families go through," McDonough said.
McDonough served as the lookout for the crew when they descended into the brush-choked area. He notified the crew of the rapidly changing weather that sent winds swirling erratically and caused the fire to cut off their escape route.
Then, he swiftly left his post for safety. Fire managers have said he did exactly what he was supposed to.
Brolin plays Eric Marsh, who was the crew's superintendent and the oldest member of the group.
Brolin said he loves any project that has to do with firefighters and making people conscious that "these guys are putting themselves in peril constantly ... for the safety of their communities."
Jane Marsh, Marsh's mother, said she spent three hours with Brolin before they started filming the movie, which was shot in New Mexico.
"Even though I cried all through it when I first saw it in August, he portrayed Eric really well," Marsh said.
Related Stories