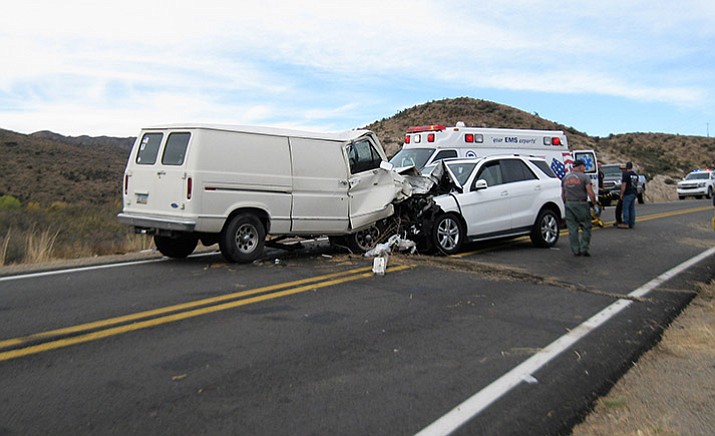 Originally Published: November 29, 2017 6 a.m.
A van headed north on Iron Springs Road on Nov. 27 crashed head-on into a southbound car, sending four people to the hospital, according to Yavapai County Sheriff's spokesman Dwight D'Evelyn.
About 1 p.m., the van, driven by a 61-year-old Kirkland man, apparently crossed the centerline near Kirkland, although deputies don't yet know why.
The car was driven by a 34-year-old woman; her passengers were a couple in their 70s, visiting from California.
Three of the patients were flown to Phoenix-area trauma centers; the car's driver was taken to Yavapai Regional Medical Center by ambulance.
Deputies are asking anyone who saw the van, an off-white 1990 Ford, before the crash, to call 928-771-3260 and refer to case number 17-042404.