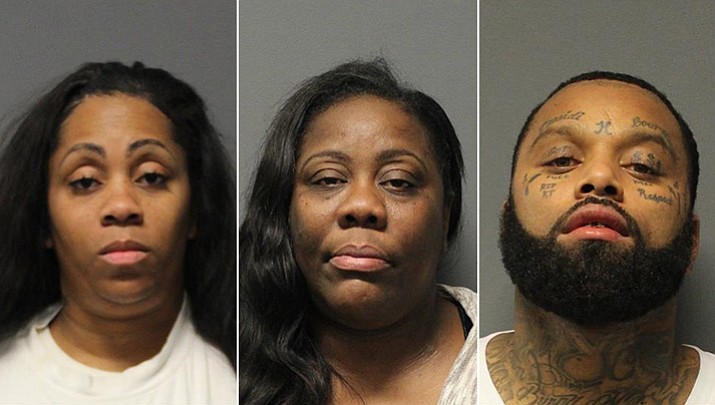 Originally Published: November 22, 2017 12:26 p.m.
Prescott Valley Police arrested three suspects on Nov. 16 in a fraud case, which authorities said took place at both Prescott Walmart stores. The suspects were apprehended as they were attempting to commit the same crime at the Prescott Valley Walmart, according to Prescott Deputy Police Chief Amy Bonney.
The suspects, Landa Anderson, 39; Jemise Gilcrest, 25; and Christopher Snider, 31, all of Texas, are accused of conning store clerks into loading $3,000 onto Walmart money network cards.
"The investigation revealed that the suspects have been committing similar frauds in other areas of the state and perhaps other states as well," Bonney said. "Prescott Police Department detectives will be continuing the investigation and working cooperatively with local and federal resources to determine the scope and nature of the fraud."
All three suspects were booked into the Camp Verde jail on charges including fraudulent schemes and possession of marijuana.
Anyone who has information regarding the suspects or crimes is asked to call Prescott Police Det. Jessica Belling at 929-777-1926.