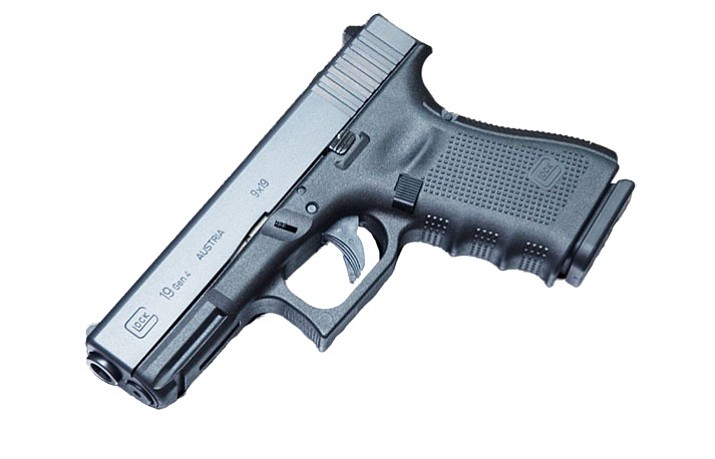 Originally Published: November 22, 2017 6 a.m.
The Town of Prescott Valley offered a $500 reward on Tuesday for the return of a handgun that was misplaced by Prescott Valley Chief of Police Bryan Jarrell on Nov. 9 at the Prescott Valley Public Library.
The gun is a Glock 19, 9mm caliber and black in color. The serial number is YHC 944.
If you have information on the whereabouts of the weapon call Yavapai Silent Witness at 800-932-3232. You do not need to identify yourself. The reward will be in cash.
Chief Jarrell said that he left the gun in a public restroom when he changed clothes after appearing at the Town Council meeting. Police have been investigating the loss of the gun for more than a week.
Related Stories
More like this story