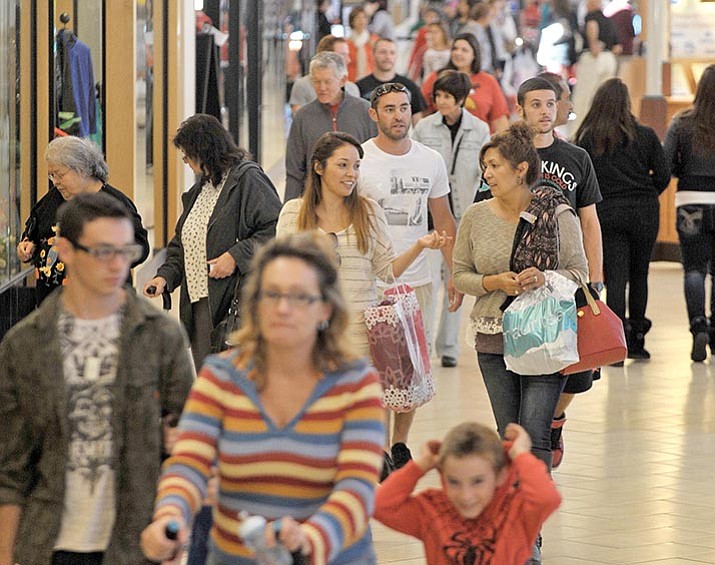 Photo by Les Stukenberg.

Originally Published: November 19, 2017 6:01 a.m.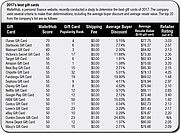 For quad-city resident Jessie Billi, Black Friday is less about the deals than it is about the energy put into the event by retailers and shoppers.

"It's just exciting," Billi said.

She remembers starting her Black Friday tradition years ago with her mom when she was a teenager.
Now a grown woman with a husband and child, she still gets an adrenaline rush from looking at the deals retailers are offering, mapping out what stores she'll go to and being one of the first in line.
Many retailers, however, have begun offering their Black Friday deals on Thanksgiving evening, "which sucks," Billi said.
"I still like getting up early, sneaking out in the middle of the night and going and doing my Black Friday shopping," she said.
Of course, the chaos of Black Friday is not for everyone.
Best Black Friday retailers (Avg. % discount)
According to WalletHub, a personal finance website, the top 10 retailers with the largest average percentage discount for Black Friday are as follows:
1 - Kohl's (66.32%)
2 - JCPenney (66.30%)
3 - Belk (62.75%)
4 - Stage (60.82%)
5 - Shopko (55.93%)
6 - Bealls Florida (52.78%)
7 - Sears (50.09%)
8 - Macy's (45.58%)
9 - Fred Meyer (43.88%)
10 - AAFES (37.25%)
The overall average discount for Black Friday is 37 percent, according to WalletHub. The company warns consumers to aim for this discount amount or higher to avoid Black-Friday traps.
Quad-city resident Greg Adams thoroughly detests the occasion.
When he goes shopping, he prefers to enjoy the experience, "not fight with somebody" over a discounted product.
"Even if they sell something that's normally $300 and you can get it for $100, I rather pay the $300 than go through the hassle," he said.
Fortunately for shoppers like Adams, some retailers have altered the way they manage their holiday deals, spreading them out to encompass entire weeks or months and pushing more of their major sales online.
Holiday shopping tips
For those looking to avoid the Black Friday crowds but who still wish to save money on their gifts, Ben Hooper, Economic Development coordinator for the Town of Prescott Valley, recommends shoppers try integrating online shopping with the local brick and mortars.
For example, some stores offer services that allow customers to order sale items online and then pick them up in-store when the items arrive by mail. Some also offer a similar service where one can order an item online and pick it up at the store on the same day.
"Both ways save time in line at the register and time spent perusing items," Hooper said. "This really works best if you already know exactly what you want from the stores."
Another great time saver is using the apps that stores have which allow customers to purchase the items in the store and pay for them through the app, completely bypassing the register, he said.
"The only store I know for sure that has this service is Sam's Club but others may as well," Hooper said.
Impact of shopping locally
One thing Hooper would like to impress upon residents of the Quad Cities is that choosing where you shop affects the community you live in.

"As you develop your gift list, please remember that shopping at any the retail locations in your municipality — both locally owned businesses and national retailers — not only gets the gift you need but also helps to directly fund your community," Hooper said.
The Town of Prescott Valley, for instance, gets half its general fund from the collection of a 2.83 percent sales tax.
"That revenue helps to maintain the roads you drive on every day, support the police that serve and protect you and funds a myriad of other day-to-day town services," Hooper said. "When you spend your money at retailers in Phoenix, Tucson or elsewhere in the state, your money is funding those communities."
More like this story