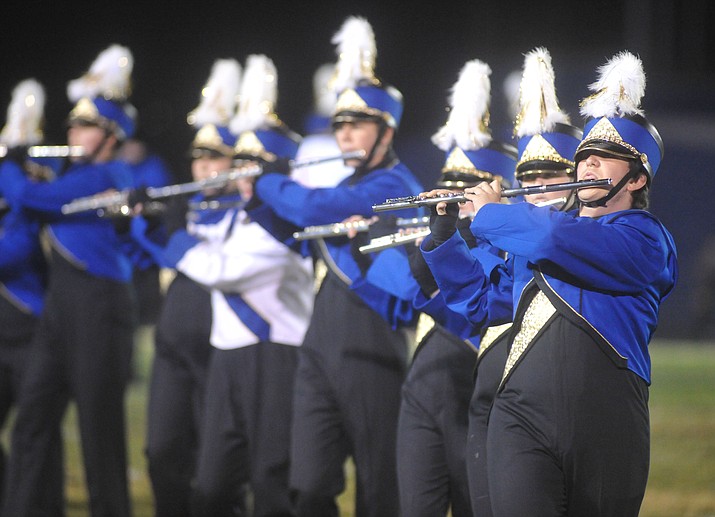 Originally Published: November 17, 2017 6:01 a.m.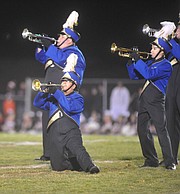 Prescott Unified School District leaders are preening with pride that the high school's "Pride of Prescott" marching band will once again be showcasing its students' musical talents at the 2017 Arizona State Marching Band Championships scheduled for Saturday, Nov. 18, at Sun Devil Stadium in Tempe.
Prescott will be part of 32 high school bands to perform in the competition, eight of them in Division 111. To be in this finale championship, Prescott scored second at the state marching festival earlier this month.
"I'm just amazed," said Superintendent Joe Howard. "Somehow Dan Bradstreet (the high school instrumental music instructor and band director) finds his way into these year after year. It's been neat to watch."
Howard commended the discipline and sacrifice of the band members, as well as that of their parents who bring them
to early morning, after school and weekend practices starting in the summer months, to perform at this high level of musicianship.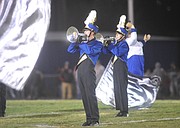 "I don't think people know how much commitment it takes," said Howard, whose twin sons, seniors, are part of the high school band musical program. "This is a niche for our kids to work
really hard for something and then find success."
High school Principal Stephanie Hillig, whose daughter, Kirsten, is in the band, said she is "incredibly proud" of every member of the band who have invested "countless" hours since July to perfect a program that will be judged for everything from their music to their uniforms and precision marching steps.
"I have enjoyed watching their performance come together this year and I know they are going to do well in this last competition," Hillig said.
Tickets to the show are $15. The competition begins at 9 a.m., with Prescott slated to perform at 1:45 p.m. The Division 111 awards are scheduled for 2:30 p.m. The final awards of the day are scheduled for 8:45 p.m.