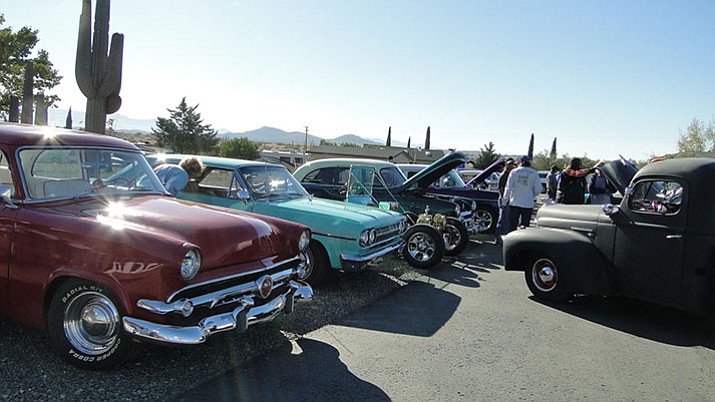 Originally Published: November 17, 2017 4:02 a.m.
On arrival, we were shuffled to the dirt lot and had quite a walk over gravel to get to the car location. This is very difficult for a handicapped person, and there are many of those in the Cordes Lakes area.
But once there, the cars were lined up on the pavement and it was a pleasure to see them in their various states. The 1956 Chevrolet was the most original in the group, along with an International that appeared to be a work-in-progress, but coming along nicely. There was also a car made from a wheelbarrow, several hot-rod styles, classic bodies with surprises under the hood, and much more to see. These were shown by various classic car cubs in the area as well as individual owners.
The diner had a cold drink stand next to the vehicles, so if you got thirsty looking at all of the cool cars, you didn't have to go far for a short break.
Thanks, '50s Diner for presenting the Classic Cars. It was a pleasure to stroll down the line and talk with the owners about their vehicle.