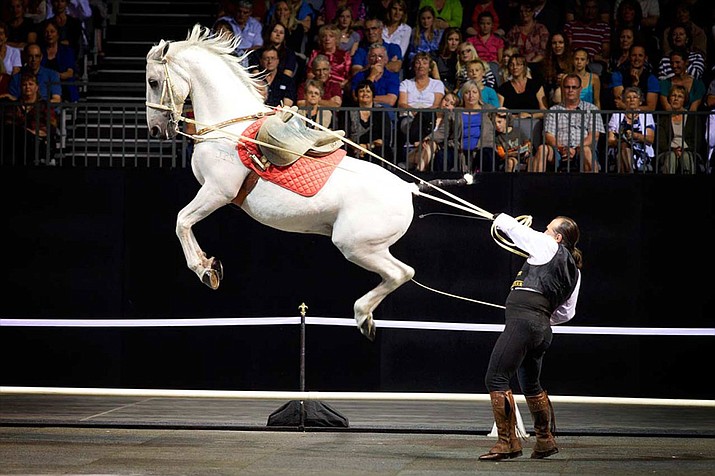 Originally Published: November 16, 2017 8:49 p.m.
Rene Gasser is bringing the Gala of Royal Horses to Prescott Valley at 7:30 p.m. on Saturday, Nov. 18, at the Prescott Valley Event Center, 3201 N. Main St.
The productions, creator, producer and leader, Gasser is a world-renowned riding master and has brought the show to numerous locations, including Australia. With the experience of seven generations, he's recreated an event only previously seen at famous riding schools in Vienna and Spain. It will celebrate the tradition, athleticism and grace of the Royal Horses of Europe.
Ticket prices are $31 for Price Level Four, $41 for Price Level Three, $51 for Price Level Two and $71 for VIP which includes a meet-and-greet.
For more information and to purchase tickets, visit www.prescottvalleyeventcenter.com
More like this story