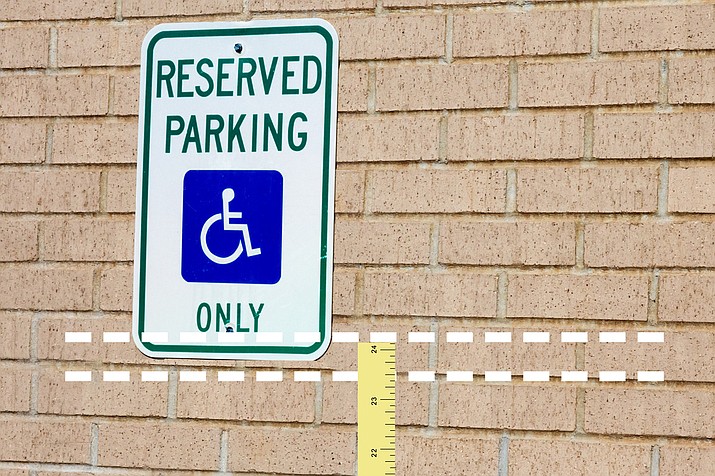 Originally Published: November 16, 2017 6:07 a.m.
Advocates for Individuals with Disabilities (AID) agreed to a deal with Arizona Attorney General Mark Brnovich last week that will end a rash of lawsuits against Arizona businesses in state courts.
The agreement came after the state Legislature passed a law that gave businesses who received a complaint under the Arizonans with Disabilities Act (ADA) at least 60 days to fix the problem before they had to hire a lawyer and appear before a judge.
It's easy to see why this was necessary. AID filed more than 1,700 lawsuits and sent out almost 45,000 warning letters against businesses in the state, claiming they were not living up to access requirements in the ADA.
"One of the general impressions we've gotten is that officials don't think these accessibility issues are substantial — that an inch here or an inch there for signage placement is not that big of a deal," Larry Wanger, executive director of Arizona Statewide Independent Living Council, told the Arizona Republic in 2016. "We contend that people, on a fairly regular basis, confront accessibility issues that are more significant."
Taking a small business to court because their handicap parking sign is an inch or two too high or too low is the perfect definition of a frivolous lawsuit.
And by doing that, AID has only hurt itself. It led to the state Legislature acting and the attorney general seeking a deal to end these lawsuits.
Some of those lawsuits might be legitimate access issues, and now AID has lost a powerful tool to force change.
AID claims that the lawsuits were the only effective means to force business owners to address access issues.
"There never was intent to profit or make money," Peter Strojnik, who represented AID in many of the cases, told Howard Fischer in a recent story published in the Courier. Any money that was paid to the group went toward helping the disabled community. AID is a nonprofit organization.
The state took the right action and disabled Arizonans are still protected. If there is a problem, the business owner has two months to fix it to be spared the court costs and possible fines.
If they don't, then a lawsuit may proceed.
Businesses are spared the expense and trouble of dealing with these frivolous lawsuits.
The only loser here is the lawyer who was paid to file so many of these lawsuits.