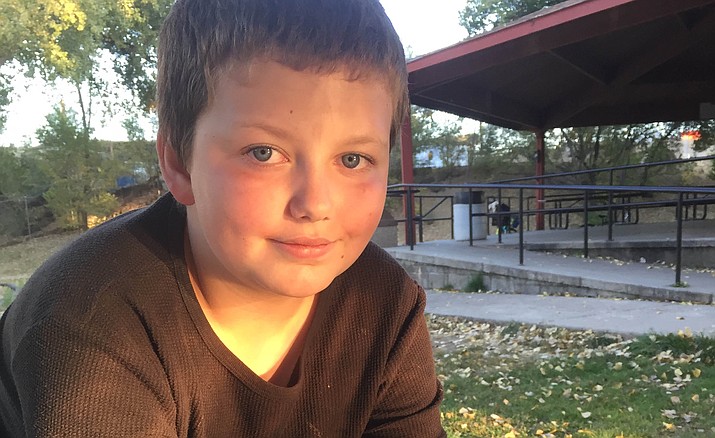 Originally Published: November 13, 2017 6:02 a.m.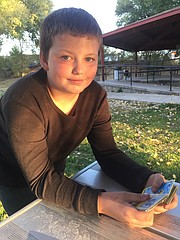 Christopher is a budding artist, and would like a Big Brother to share his artwork with and maybe get a few pointers.
"I just really love to draw," said Christopher, who draws dragons, dinosaurs, skeletons, scarecrows, Pokemons and any other things that come to his mind.
"His drawings are unbelievable," Christopher's mom said. "The detail is just tremendous."
Christopher, 11, is in the fifth grade. He enjoys playing video games, going to the water park and playing sports. He would also like to try some new things.
"I'd like to try ice skating," Christopher said. "I might fall a couple times, but I'll never give up. Like with my artwork. I kept practicing and practicing, and people say it's amazing. My whole school says it is amazing."
Christopher's mother had a Big Sister when she was little, and her daughter also has a Big Sister. Christopher's mom and her husband work many hours a week, and they would like Christopher to have some experiences they can't provide.
"His sister has a Big Sister, and Christopher feels a little left out," his mom said.
If you think you might be the perfect Big Brother for Christopher or another boy, or a Big Sister for a girl, call Yavapai Big Brothers Big Sisters at 928-778-5135 or visit www.azbigs.org.
Or, if you can't be a Big, how about supporting a Big? The Arizona State Tax Credit is a great way to do so. Couples can donate up to $800 and individuals $400 to Yavapai Big Brothers Big Sisters and get it all back as a dollar-for-dollar state tax credit.
More like this story