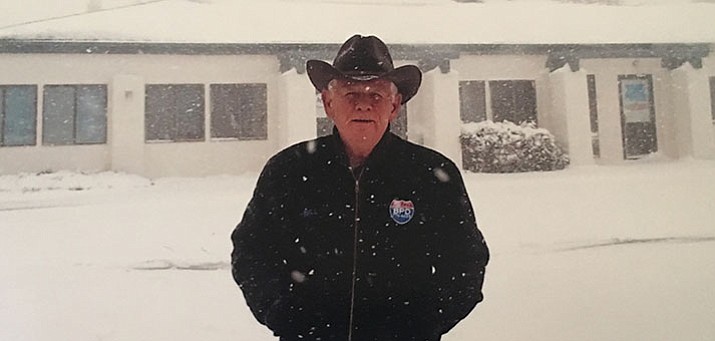 Originally Published: November 12, 2017 6:02 a.m.
Billy Russell Taylor, 70, of Humbolt, Tennessee, passed away Saturday Nov. 4, 2017. He joined the United States Air Force after graduating from high school. He served as a Para Rescue airman in Vietnam, rescuing pilots and other military personal in combat.
He moved to Prescott Valley in 1997 and was employed by Best Pick Disposal for the last twenty years. Bill loved people and enjoyed making new friends. Always ready to listen or give a hand. His charisma was captivating, his smile contagious, his integrity unblemished.
He was a huge part of the community, loved by many, and he will be missed. He is proceeded in death by his parents MP and Connie Taylor, brother, Don and Marilyn Taylor and sister, Pat Goodrich. He is survived by his brothers; Dovey (Ann) Taylor, Robert (Adele) Taylor, Richard (Nora) Taylor and Jackie Taylor and numerous nephews and nieces.


Information provided by survivors.
More like this story