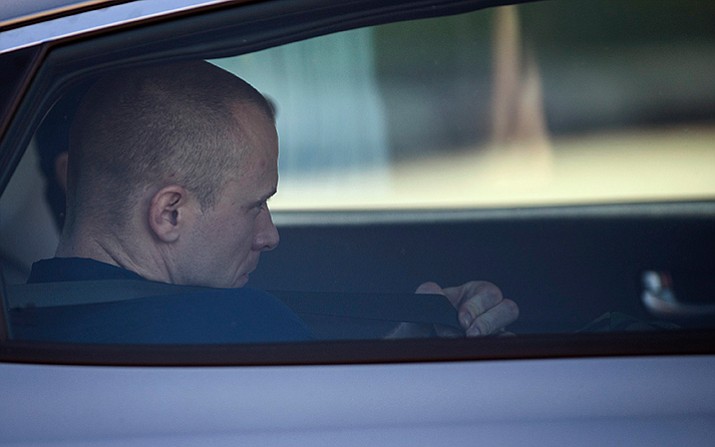 Originally Published: November 12, 2017 6:05 a.m.
There are times we wish deciding an issue was easy. Right and wrong should be easy, right? The case of the U.S. Army's Bowe Bergdahl should be one of those easy cases.
Bergdahl walked away from his post in Afghanistan in 2009. His disappearance forced other soldiers to go looking for him, putting their lives at risk. Good men were injured looking for a deserter in a dangerous part of the world.
Some in the military believe the deaths of up to six soldiers can be partially explained because they were looking for Bergdahl. (Others — including top brass — dispute that, saying those missions would likely have happened even if Bergdahl would not have deserted his post. We'll never know.)
We do know that one man, Master Sgt. Mark Allen, suffered severe brain damage after he was shot in the head while searching for Bergdahl. Allen's wife described their life, how her husband can't be left alone because he suffers from seizures. How he can't eat or drink by his mouth and groans with pain.
It wasn't just Allen's life ruined by Bergdahl, but also Allen's family, who are now full-time caregivers, robbed of the life they had been dreaming for.
Yes, the case against Bergdahl should be simple and the verdict harsh.
Unfortunately, life rarely works that way. There are other factors to consider.
Once Bergdahl was set free (in exchange for five Taliban fighters), he provided information on the Haqqani network within the Taliban, something that our intelligence agencies knew little about, calling it a 'gold mine.'
"We were able to build the [Haqqani] captor network like we'd not ever been able to do before," Amber Dach, who served 16 years in military intelligence as a soldier and a civilian, told Stars & Stripes. "It was just completely invaluable."
Another factor, Bergdahl described at his military trial what his life was like those five years he was held in captivity. He would go months with bathing or cleaning, developing sores on his wrists and ankles from the shackles and his head from the blindfold. They would use a razor to cut open his sores to drain them. Once, his captors used scissors to cut the dead flesh off his ankles and feet.
He had diarrhea for most of the time and sat in soiled clothing for the first year they kept him in a cage. After that first year, they raised the cage so had a latrine under him and they started serving him boiled water.
He said the physical pain was not the worse part. He was psychologically tortured, being forced to watch DVDs and videos of executions, being told he was next, having an AK-47 pointed at his head.
"The worst was the constant deterioration of everything, pain from my body falling apart, internal screams from my mind, the darkness and light," he testified. "I was wondering if every time the door opened it would be the person coming to execute you."
Another factor to consider: A psychiatrist testified that Bergdahl suffered from a schizophrenia-like condition and had post-traumatic stress disorder, and both were factors in his abandoning his post.
None of that should excuse what Bergdahl did. He betrayed not only his country, but also the men and women who swore to have his back, just like they had his. He put their lives at risk with his act of treason.
You can never forgive that kind of betrayal.
The judge decided against any additional jail time for Bergdahl. He was lowered in rank to private, and he was given a dishonorable discharge.
While many may not agree with the verdict, we should all keep in mind that Bergdahl is not walking away from this without paying a hefty price. He spent five years in a Taliban jail, living in the worst conditions, but that is nothing to the hell that awaits him.
He must live the rest of his life knowing what he did to good men such as Master Sgt. Mark Allen and others. If he has any conscious at all, living with that guilt should be far worse than any punishment a judge could devise.