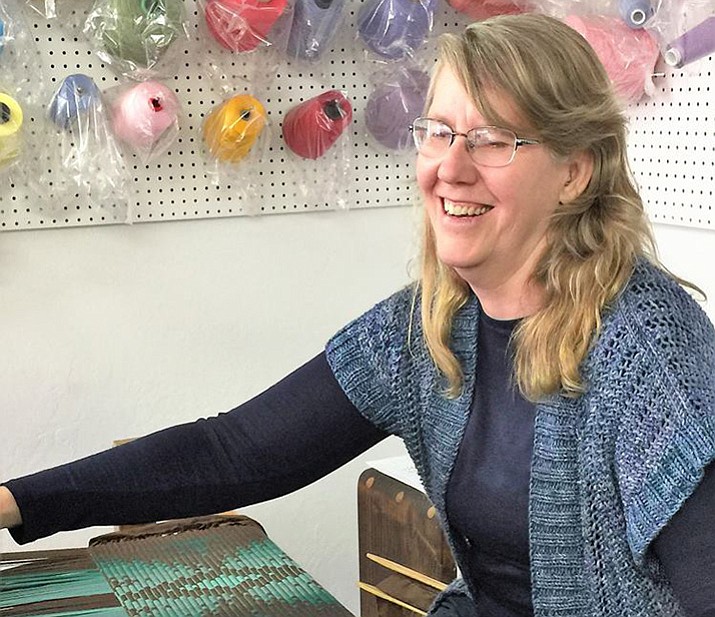 Originally Published: November 10, 2017 3:56 a.m.
This year is the Spinners and Weavers Guild's 40th anniversary and our 8th year for the Holiday show and sale at Hassayampa Inn, 122 East Gurley St., in the Marina room downtown Prescott. The holiday show and sale is a free one day event from 10 a.m. to 4 p.m. on Saturday, Nov. 11 combining the talents of the Mountain Spinners and Weavers Guild and the Prescott Area Woodturners, where they will be offering a wide variety of exceptional artwork and gifts at reasonable prices.
The fiber creations provided by the spinners and weavers will include wearable art of all kinds: fashion accessories, household decor, felted items, beadwork, and jewelry, basketry, children's wear and pet items, as well as hand spun and hand dyed yarns and fibers. The Woodturners' display includes beautifully crafted works in exotic and domestic woods including decorative boxes, turned bowls and vases, ornaments, carvings and sculpture.
Meet the artists as the Spinners and Weavers will be demonstrating the various aspects of the fiber arts. Enter the raffle sponsored by the spinners and weavers for the chance to win handmade treasures.