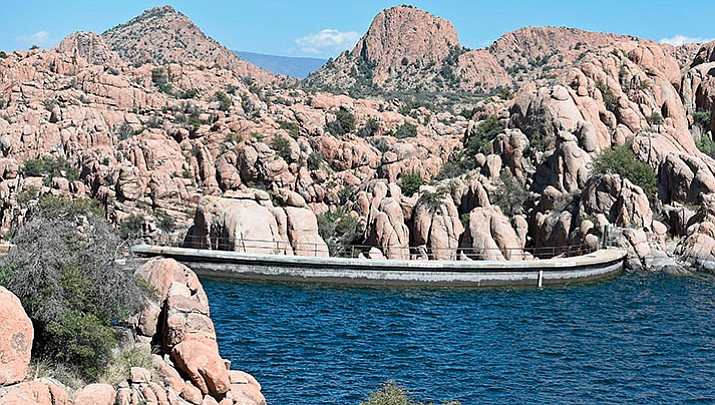 Originally Published: November 9, 2017 6:03 a.m.
See Related Story
Dozens of comments have flooded Prescott City Hall in recent months — many with the same basic message: Vote "no" on the Deep Well project.
See Story: https://www.dcour...">Deep Well water right cannot be 'unilaterally changed'
Along with questions about homes per acre and water rights for the Deep Well Ranch project, a concern arose this week about tying up so much of the city's available water on one project.
During a Tuesday, Nov. 7, Prescott City Council workshop, local resident Larry Meads pointed to the diminishing amount of the water in the "general pool" of the city's water portfolio, and asked whether the Deep Well would preclude other large projects in the future.
"There is hardly any water available for the future developments," Meads said. "Would this be the last development approved?"
Prescott Water Resource Manager Leslie Graser said 235 acre-feet of water currently remains in the city's general pool -- enough to build between 930 and 1,200 single-family homes. But, she emphasized that the city has allocated water to many other projects, which are still to be built, and that water remains in other portions of the portfolio as well.
"There wouldn't be a halt to all development," Graser told Meads. "There is a limited supply available in the general pool because a lot has already been allocated in contracts."
The use of that remaining general-pool water will be among the points included in the city's upcoming 2018 Water Management Policy discussion. Graser said the council is expected to discuss the plan on Nov. 28 and Dec. 12.
Prescott's water portfolio is based on a 2009 Decision and Order of Assured Water Supply through the Arizona Department of Water Resources. Graser noted that the city also has the ability to go back to the state at some point in the future to ask for an update in its Assured Water Supply.
Related Stories