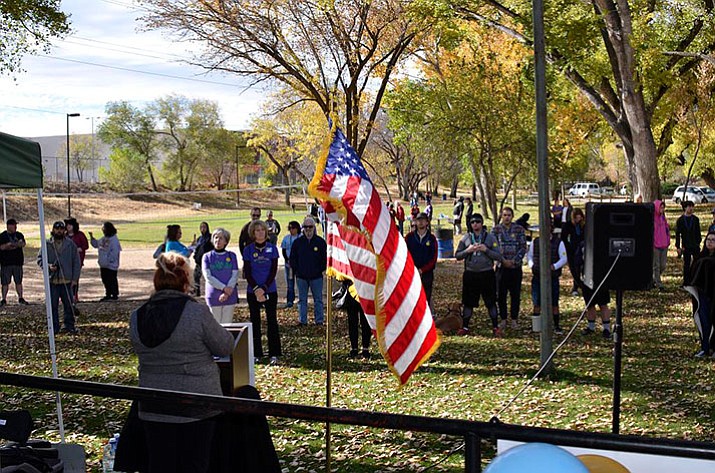 Originally Published: November 8, 2017 5:58 a.m.
Ann Marie Boutin coordinated Prescott's first Out of the Darkness Walk to Fight Suicide last year as her senior project at Prescott College.
Feeling that was successful and well needed in the local community, she coordinated the second annual event on Saturday, Nov. 4.
This year it featured a live band, a speaker who shared about losing her husband to suicide and a one-mile walk around the A.C. Williams Granite Creek Park.
"We're sending out the same message of hope beyond our grief and loss," Boutin said.
"That's why we're here. To let people know that you're not alone and there is support and we need to talk about it."
Last year the event raised about $6,000 for the American Foundation for Suicide Prevention. This year it doubled that with about $12,000 in total donations. About 160 people participated in the walk on Saturday.