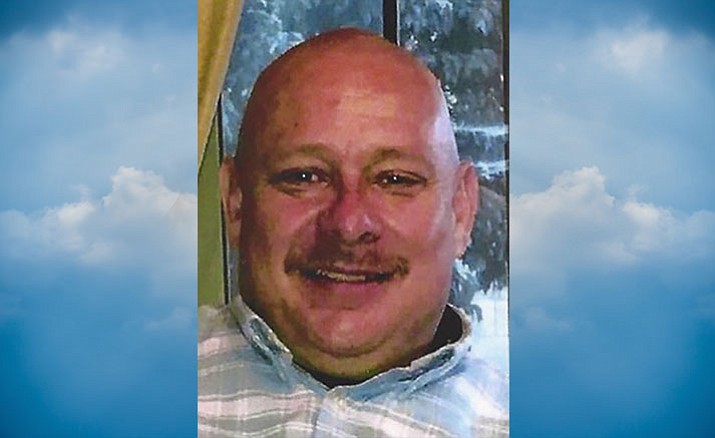 Originally Published: November 8, 2017 5:59 a.m.
Rudy Benjamin Silva, affectionately known as "Chorde" by family and friends, passed away Oct. 14, 2017. His parents, Rudy and Teresa Silva welcomed him into this world on Sept. 3, 1966. He was a beloved father, brother, grandpa, uncle and friend.
He leaves behind his mother and father, Rudy and Teresa Silva; one brother, Richard Silva (Connie); three daughters, Savannah Rodriquez (Rey), Amanda Silva (Michael) and Breanna; two sons, Mathew and Noah; nephew Alex; niece, Ashlee; and his grandchildren, Leilani, Aliana, Rey, Vincent, Daniel (Danny), Estrella and Daniel.
Chorde was preceded in death by his great-aunt, "Mama Pola," whom he loved and missed very much.
All would agree he left this world a little better off for having lived in it. He was very humble, quite, caring and a loving man. Chorde was an avid outdoorsman who loved camping, hunting and fishing with his two sons, family and friends. He will be sorely missed by all and all would agree it was a better world having shared their lives with him.
Rudy 'Chorde' attended Dexter, Granite Mountain and Prescott High schools. Many game trophies hang in the homes of Prescott and Yavapai County. His interests and later his career and business in taxidermy, began at the age of 14. He was also employed by the City of Prescott and Angels Meat Market, where he learned meat processing, becoming an accomplished butcher. He frequently executed the craft and processing game harvested by family and friends in his taxidermy shop. The shop was a frequent place to hang out for family, friends and customers to share exaggerated war stories of their outdoor adventures. We will miss you, Chorde.
A Celebration of Chorde's life will be held on Saturday, Nov. 11, 2017, from 11 a.m. to 2 p.m., at Granite Creek Park.


Information provided by survivors.