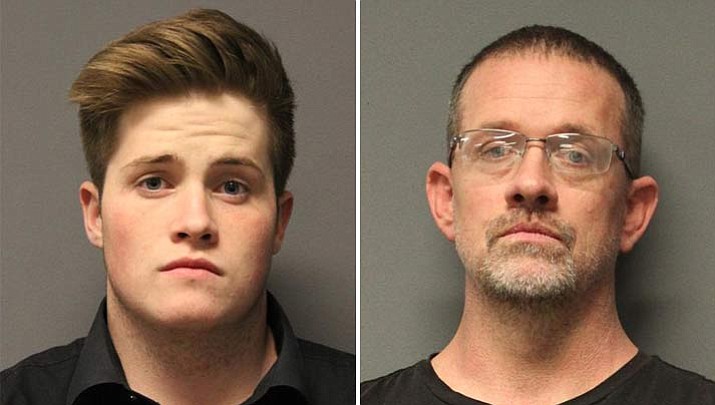 Originally Published: November 8, 2017 6:01 a.m.
CAMP VERDE -- Christian Alexander Swank, 19, of Cottonwood, appeared out of custody in Yavapai Superior Court for a change of plea Monday.
Swank pleaded guilty to three counts of attempted sexual conduct with a minor under the age of 15 and one count of attempted child molestation, as per the plea deal offered to him by the state.
According to YCSO, Swank, was arrested Feb. 3 after deputies received information that he had sexually molested two children, one under 13 years old and one under 10, Sheriff's spokesman Dwight D'Evelyn said.
Both victims and Swank's family were present in the courtroom.
Swank's father, Brandon Swank, is currently facing a charge of failing to report neglect of a minor and is set for a pretrial conference in Verde Valley Justice Court in December, court records state.
"YCSO detectives discovered that during December of 2016, (the father) became aware of the sexual abuse of a child by his son, Christian," D'Evelyn said, but he "chose not to report the crime to law enforcement and requested that family members also not report the crime."
Court records show Christian Swank was 15 when the incidents involving the two victims occurred, according to court records.
Swank is scheduled for sentencing January 9.
He faces a minimum of five years and a maximum of 15 years in prison and could be ordered to pay up to $50,000 in restitution, according to terms of the plea agreement.