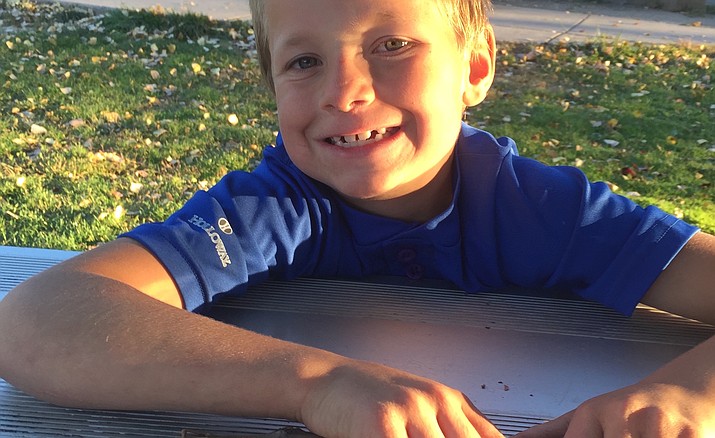 Originally Published: November 6, 2017 6 a.m.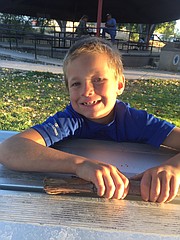 Kavin makes no secret about where he likes to be.
"I like to go outside,'' Kavin said. "I'm an outside person. I don't go inside."
Kavin, who is 8 and in the second grade, especially likes to build things. He would also like to build a relationship with a Big Brother.
Kavin's mother had a Big Sister when she was little, and Kavin's sister also has a Big Sister. Kavin's mom and her husband work many hours a week, and they would like Kavin to have some experiences they can't provide.
Along with building, Kavin also enjoys riding his bicycle and dirt bike. "I like to race my dirt bike,'' he said. "It has No. 18 on it. It goes fast, but I want to put a new motor on it."
Kavin is also a very caring person, said his mother. "He cares about anybody and everybody. He likes adventures, and he's made of concrete. He falls, gets up, and doesn't ever cry."
Kavin enjoys school, where his favorite subjects are math, recess and reading aloud.
"I'm an AR (accelerated reader) star,'' Kavin said.
If you think you might be the best Big Brother Kavin could have, call Yavapai Big Brothers Big Sisters at 928-778-5135 or visit www.azbigs.org. Or, if you can't be a Big, how about supporting a Big? The Arizona State Tax Credit is a great way to do so. Couples can donate up to $800 and individuals $400 to Yavapai Big Brothers Big Sisters and get it all back as a dollar-for-dollar state tax credit.