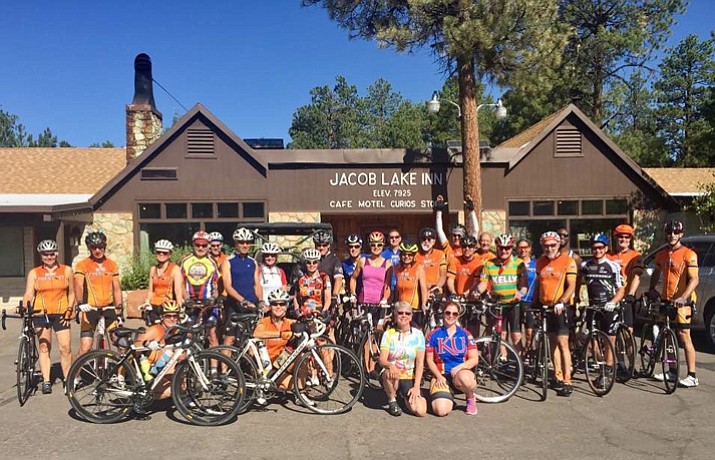 Originally Published: November 6, 2017 11:40 p.m.
Bike Prescott recently exceeded the 100 members plateau and celebrated by riding a Metric Century, or 62.5 miles, to mark the occasion.
Starting and ending its venture at Thumb Butte Pavilion, Bike Prescott members rode north on Williamson Valley Road, returning by way of scenic route to make sure the correct mileage was achieved.
Established Nov. 3, 2011, Bike Prescott, formally known as Chain Gang, posts a wide variety of bike rides almost every day of the week. In the past year, Bike Prescott has added gravel rides, "Fun Rides" for the more casual rider, and regular treks on White Spar to Wilhoit and beyond.
Additionally, the club is well represented every year at the Prescott Alternative Transportation Skull Valley Loop Challenge, a 54-mile ride that starts in downtown Prescott and routes cyclists through Skull Valley, Kirkland, Wilhoit and returns to town.
Club members have also been known to bike the California coast, the rocky mountains of Colorado and even Mount Ventoux in France. For more information about Bike Prescott, find them on Facebook or log online to bikeprescott.org.