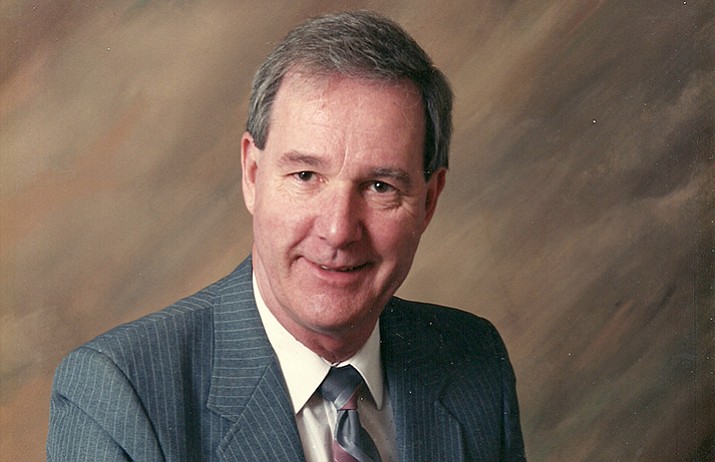 Originally Published: November 5, 2017 6 a.m.
Richard H. (Dick) Brautigam, 83, of Prescott, Arizona, died Sunday, Oct. 29, 2017, surrounded by his wife, children and friends. Dick was born Nov. 22, 1933, as the fifth and youngest child of Rose and George Brautigam of Cincinnati, Ohio. He was pre-deceased by his siblings, Robert, Mary Rita, Rosemary and George.
Dick served in the U.S. Navy as a fire control technician on the CV Lexington off Korea.
He married and fathered four children, Laura, Brian, Mary, and Michael (deceased). Dick completed his B.S. in mathematics at Southern Illinois University at Edwardsville. Later he completed an MBA at Golden Gate University at Edwards AFB. His career spanned data reduction for the U.S. space program while at McDonnell Douglas. Later he joined the civilian workforce at Edwards AFB and worked on the F-4 program, Wild Weasels, bombing programs and omnibus computer contracts.
At Edwards AFB, he met his wife, Margaret, and they married in August 1991. They completed their careers at Ft. Belvoir, Virginia, and in 2005 they retired to Prescott. Dick loved Prescott and took many courses in digital photography and joined the Alumni Photography Group until health issues caused him to become inactive.
The family wishes to thank the Kindred Hospice-at-Home staff for their unstinting care and also the staff at The Marley House for their tender compassion. There will be a Requiem Mass, 10 a.m. Tuesdaym Nov. 7, 2017, at Sacred Heart Catholic Church, 150 Fleury Ave., in Prescott. A Committal with Military Honors will follow at 1 p.m. at the Prescott National Veterans Cemetery. In lieu of flowers, Dick requested donations to his favorite charity, The Salvation Army. Arrangements are entrusted to Heritage Memory Mortuary. Please visit www.heritagemortuary.com to sign Dick's online guest book.
Information provided by survivors.