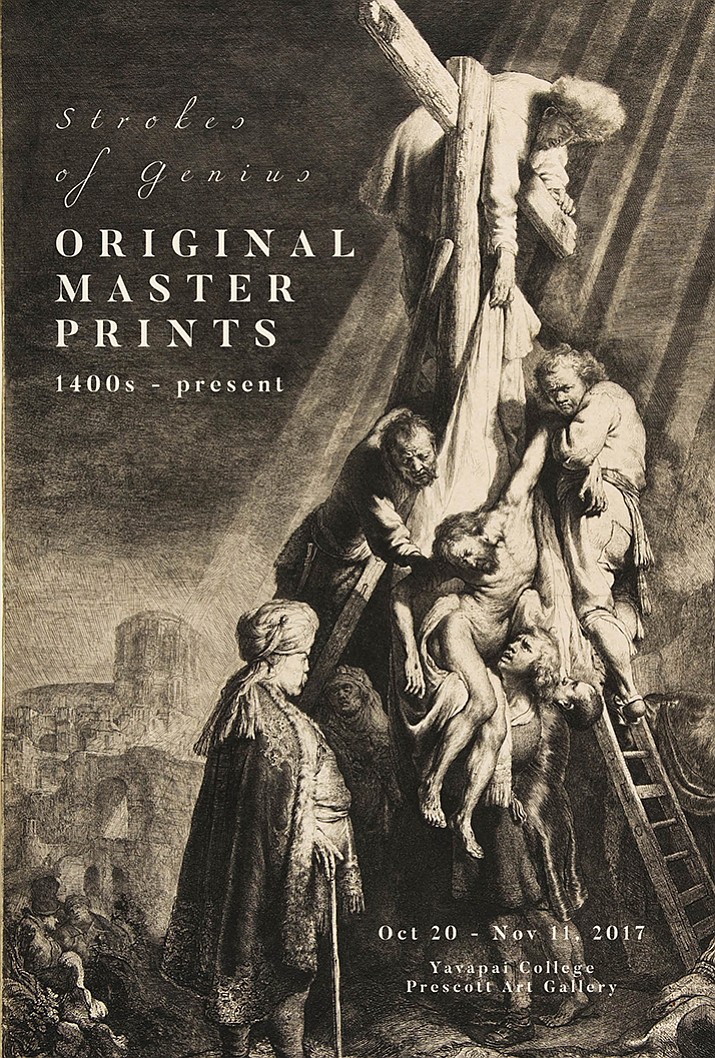 Originally Published: November 4, 2017 6 a.m.
Art lovers need not travel to Europe to see a rare viewing of Prints by the Masters at Yavapai College Art Gallery. But they better hurry, because the show closes Nov. 11.
"Strokes of Genius" contains exclusive museum-quality prints from the 1400s to the present including Rembrandt, Niccolo Doldrini, Albrecht Durer, Kathe Kollwitz and Leonard Baskin.
These important prints, on loan to Yavapai College, are normally found in the Smithsonian Museum of American Art, the Library of Congress, or the Metropolitan Museum of Art in New York City. See them for free through Nov. 11.
Gallery hours are Tuesday and Wednesday, 10 a.m. to 7 p.m.; Thursday, Friday and Saturday, 10 a.m. to 3 p.m.; closed Sunday and Monday. Located at 1100 E. Sheldon St. For more information, call 928-776-2031 or visit yc.edu/artgallery.