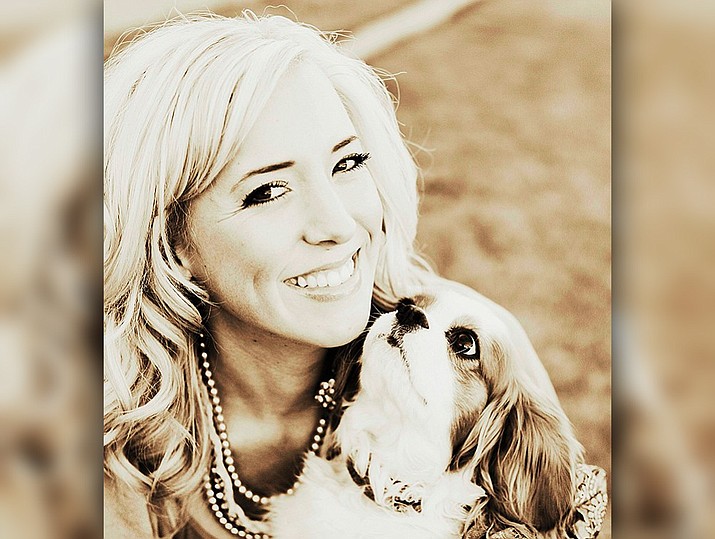 Originally Published: November 3, 2017 6:03 a.m.
Chelsee Genna Gould, 32, was born May 18, 1985, to Chuck and Shelley Gould in Phoenix, Arizona. When Chelsee was 3 weeks old, her family relocated and Prescott, Arizona, became her beloved hometown.
Chelsee was a member of the Church of Jesus Christ of Latter-day Saints and graduated from Prescott High School with the class of 2003.
Chelsee was a hardworking cosmetologist who loved and was adored by her clients. Many of these relationships developed into meaningful and lasting friendships. She was dedicated to helping women look beautiful and feel confident.
Chelsee was a very dynamic woman with an adventurous heart. She loved to travel, learning foreign cultures and spending quality time at the beach. She loved to cook exotic meals for her friends and family. She was a talented dancer and had an eye for design, creating beautifully decorated spaces. Blessed with a green thumb, Chelsee created elaborate floral arrangements. She loved target shooting with her family and developed excellent marksmanship skills.
Chelsee was a woman of elegant fashion. Her love for clothing was only surpassed by her love for people. She was fiercely loyal, but kind to all. Her life was dedicated to making other people happy.
"Chooch" will always be remembered as the favorite aunt, as she constantly doted on her three nieces and five nephews. She had special love for the holidays and always managed to give a perfect gift. She organized great celebrations and her quick wit and ability to tell jokes and stories made her the life of the party.
Chelsee passed away gently on Sunday, Oct. 29, 2017, in her hometown of Prescott. She was preceded in death by her older brother, Corey. She is survived by her loving parents, Chuck and Shelley; grandmother, Deannie Hedden; siblings Raynee Schneider (Joe), Meegan Crockett (Jake), Camryn Norman (Josh) and Clayton Gould (Bethany).
Memorial services will be held Sunday, Nov. 5, 2017, at 2 p.m. at the Prescott LDS Stake Center, 1101 Sandretto Drive. Interested parties can make donations to Chelsee's GoFundMe account to benefit Locks of Love, combining her love of children, confidence, beauty and serving those in need.
Information provided by survivors.