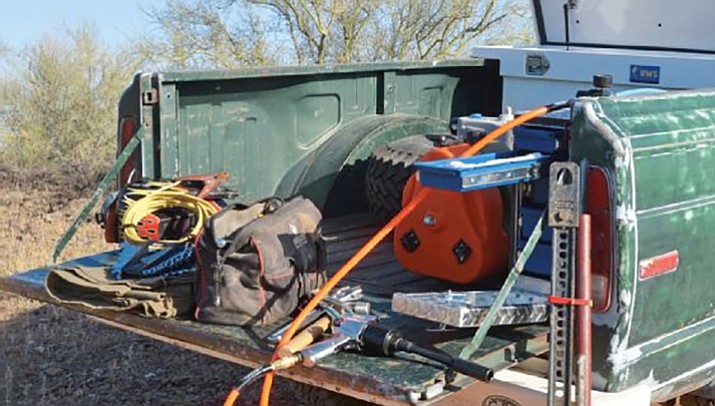 Originally Published: November 3, 2017 6:05 a.m.
The Friday Catchall:
• BURGLARIES — When you know vehicle burglaries are happening in your area, why would you leave your car unlocked?
In recent weeks, we have reported about a trend of burglaries — specifically of unlocked cars and trucks — in Prescott Valley and Dewey. The perpetrators reportedly walked along checking for open vehicles, and when they found one, they ransacked it. (See below for some surveillance video.)
Granted, according to local law enforcement, the "trend" ebbs and flows with the numbers of them going up and down, like on a roller coaster. Yet, being aware of this, many people — I can think of three I know — still do not lock their automobile, whether day or night.
Let's take it one step further. Burglary is unlawful entry into a building or other location (vehicle) for the purposes of committing an offense; usually that offense is theft.
Knowing that, it does not matter that the cars or trucks were unlocked. Similarly, did you know taking something from the bed of a pickup truck is illegal? It epitomizes "unlocked" and still is theft, according to the Yavapai County Sheriff's Office.
Yet, knowing of the trend so many people do not care or still tempt passersby. "It won't happen to me," is then more of a belief or prayer — not a fact.
And, that's what it is: that temptation gives rise to a crime of opportunity.
Sure, don't leave items in your vehicle in clear view. But I also would not be lulled into a state of in-action, leaving the doors unlocked or windows down.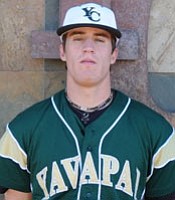 • SERIES CHAMPS — I watched the World Series this year with interest, not only because I wanted Houston to win. I wanted to see former Yavapai College Roughrider Ken Giles get a championship.
Giles, who threw seven innings in the 2017 World Series, played for YC in 2011 and is not the first Roughrider to have won a World Series. Here's your trivia question: How many have there been to win rings? Three.
In addition to Giles, Billy Hatcher (1990 Cincinnati Reds) was a Roughrider in 1980 and Curt Schilling (2001 Arizona Diamondbacks, 2004 and 2007 Boston Red Sox) played for the green and gold in 1986.
Pretty cool, huh?!
• CANDY — Remember those ads for Dr. Bob Carlisi, the dentist who pays children for their Halloween candy? Here's the final tally for 2017: they bought back 128 pounds of candy.
Even better than kids not eating so many sweets (seriously!) is that the candy gets shipped to our troops serving overseas!
Oohrah!
• PICK OF THE WEEK — (Proving there's always something good to do in the Prescott area that's cheap or free): Master impersonator Duffy Hudson is at the Prescott Center for the Arts' Stage TOO!, 208 N. Marina St. Your choice, depending on which performance you pick, brings which character he is portraying: Friday night, George Burns; Saturday afternoon, Albert Einstein; Saturday night, Houdini; and Sunday, George Burns. Check the Kudos Kornukopia calendar today, or call 928-445-3286.
Follow Tim Wiederaenders on Twitter @TWieds_editor. Reach him at 928-445-3333 ext. 2032, or twieds@prescottaz.com.
More like this story